Sustainability, Contracting, Cocktails, and DEI are Topics in the Top 10 Episodes of 2022
Whether in podcast episodes, blog posts, speaking, or consulting, my main focus and niche is how to promote safe, sustainable, and inclusive food and beverage experiences. Some might ask, what does that mean?
Each of these words has its own meaning (Merriam-Webster):
Safe — free from harm or risk
Sustainable — a method of harvesting or using a resource so that the resource is not depleted or permanently damaged
Inclusive — including everyone
This year on the Eating at a Meeting podcast I asked my 80 guests who work in, promote, and eat food and beverage what those words mean to them. Their answers fascinate me because they are similar yet different. They are also intriguing, inspiring, and telling.
Some of the many words used in their responses that caught my attention are:
REACHABLE

, authentic, accessible,

VALUES

, training, curated,

IMPACT

, safe,
compliance,

AFFORDABLE

, genuine,

CARING

, wholesome, preparedness,


NUTRITIOUS

, transparency, hospitality,

OPPORTUNITY

,

honoring

,
quality,

WELCOMING

, surprise,

DELIGHT
If you watched or participated in the 67 LIVE Eating at a Meeting segments (Wednesdays at 12 PM Eastern) or downloaded the latest podcast episode (every Tuesday) on your favorite platform, you heard how they answered it.
What words would YOU use to describe a safe, sustainable, inclusive food and beverage experience?
If you missed any of the 67 episodes, no worries. I've listed below the Top 10 downloaded episodes for 2022. And, below those are another 10 episodes I think are worth listening to as well.
Actually, I think they are ALL worth listening to, so if podcasts are your thing, subscribe to Eating at a Meeting on your favorite podcast platform:
Yes, there is a lot to listen 🎧 to (55+ hours in just 2022), but there is also SO much to learn about how and why we must create safe, sustainable, and inclusive dining experiences. You do NOT need to work in food and beverage to want to do it or, in my opinion, should do it.
If you eat🍴with or feed others at any time of your life, professionally or personally, ensuring that the other person(s) can get to the meal safely, eat something that will not harm or offend them, and that you each clean your plate, save it for leftovers or donate it, you are creating a safe, sustainable, and inclusive experience.
Thank you for reading, watching, and listening.
I hope that you had a thriving 2022 (I did because of you) and hope you enjoy the remainder of it feeling loved, happy, safe and well-fed.
Stay warm and eat well,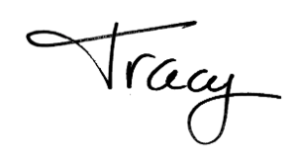 P.S. The 2023 LIVE broadcast season kicks off next Wednesday:
January 4 — Derek Brown, author of "Mindful Mixology."
January 11 — Lauren Chitwood, CEO of Spiritless
January 18 — Attorney Joshua Grimes on contracting F&B in 2023
Top 10 EAAM Episodes of 2022
(click the episode # or image to listen to the specific episodes)
Event Food & Beverage Contracts
Meetings industry veteran Joan Eisenstodt chats about new hotel food and beverage contract clauses and things to consider when choosing a property for your next event.
Alpha Gal Syndrome (AGS) – "Meat Allergy"
Amanda Warren chatted with Tracy during Food Allergy Awareness Week about her AGS diagnosis and the priorities she thinks have the greatest impact on living with it.
Ringing in the New Year with Beverages for Everyone
Get cocktail basics from Mixologist Erin R. Petrey. How cocktails are made, why they are made the way they are, and the history behind what's in the glass.
A Different Perspective of Eating at a Meeting
Becky Kekula shares what an equitable and inclusive dining experience means to her and others with dwarfism.
How to be Savvy with Food Safety at Events
Food safety expert Francine Shaw shares why basic food safety should be important to everyone and what are the most typic food safety violations.
Food Trends, Emerging Brands & Disruptive Innovation
Monica Watrous, of Food Business News shares the top food and beverage trends in 2022 and emerging brands to catch.
Farm to Fire — Farm to Table Catering Using Open Fire Cooking
Caterer and chef Brandon Snook shares the art and importance of open-fire cooking, land stewardship, and the state of catering.
The Latest in Hotel Food & Beverage Trends
Larry and Adam Mogelonsky of Hotel Mogel Consulting share trends for hotel food and beverage, how onsite F&B operations are adjusting to consumer demands, and how to enhance the guest experience.
Live from PCMA Convening Leaders – What's on the Menu
Tracy shares what she saw and heard about food and beverage presented and served — labeling, selections, design — at the 2022 PCMA Convening Leaders convention held in Las Vegas.
Equity, Diversity, and Inclusion: How does it Relate to Event Catering?
How does equity, diversity, and inclusion relate to event catering? Listen in as Zoe (pronounced ZOH) Moore share how event profs and DEI professionals can and should incorporate food and beverage into DEI programming.
OTHER 2022 EAAM EPISODES NOT TO MISS
ICYMI
As of December 28, 2022, 170 episodes of Eating at Meeting are available for you to listen, learn, and share. In each episode Tracy chats with an expert about some facet of food and beverage to encourage and support safe, sustainable, and inclusive dining experiences.
Don't Miss Another Episode of Eating at a Meeting!
Subscribe to the weekly podcast on your favorite platform(s):