Alpha Gal Syndrome – The "Meat Allergy"
Eating at a Meeting Podcast Episode 137
Food Allergy Awareness Week — Alpha Gal Syndrome
Due to successive tick bites, Amanda Warren became allergic to all mammalian meats (meat allergy); developed a secondary allergy to milk, cheeses, animal byproducts and carrageenan, as well as airborne lipid and particle reactivity.
The Alpha Gal Syndrome diagnosis upended Amanda's personal food world. As a School Nutrition Director, chef, and educator, it changed how she feeds thousands of kids every day, and brought to mind thoughtful concerns around allergy management, food labeling, and our food system.
Listen as Tracy and Amanda discuss what has been the most difficult experience after her AGS diagnosis and the priorities she thinks could make the greatest impact around alpha-gal, RIGHT NOW? .
Amanda Warren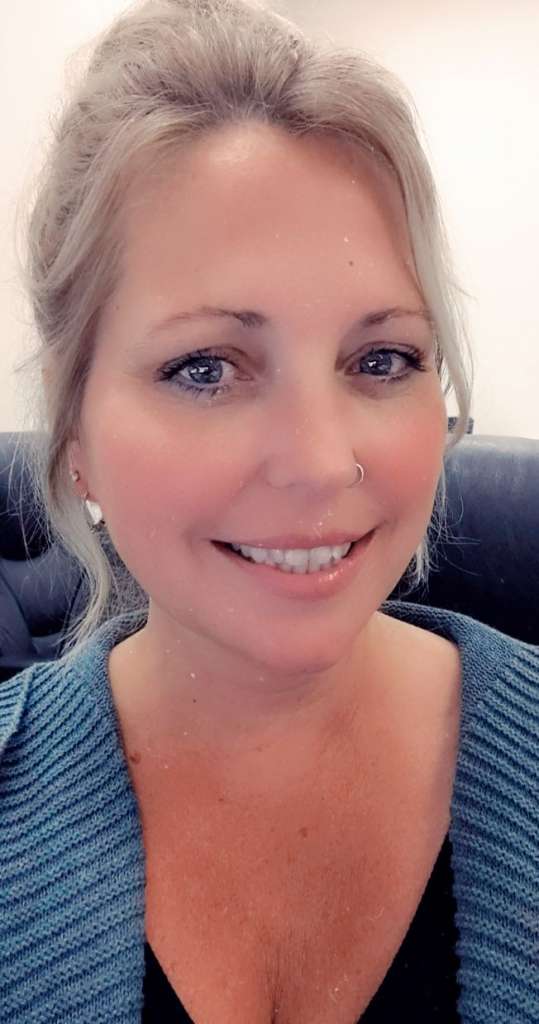 Holistic Practicer, Nourish Centered, Mom, Wife School Nutrition Director, Educator, alpha-gal survivor, thriver.
What do safe, inclusive & sustainable food and beverage experiences look like to you?
The most obvious, for me, around safety, is of course optimal safe food handling practices. We should be preventing foodborne illnesses, cross-contact, and eliminating allergens in food/beverages altogether.
I think sustainable f&b experiences requires a broad scope look at your footprint around each experience and then considering such things as incorporating local products/ businesses when and where it makes the most sense; considering earth-friendly practices that also make practical and financial sense; maximizing the use of ingredients and products to reduce waste and just thinking with each decision "is this the best I can do here for our environment and earth."
Inclusivity for me is making each person feel that they have been thought of, whether it's adding culturally relevant foods, aesthetics that are generally or specifically pleasing, or considering everyone's dietary restrictions or preferences.
Do you have an example of a situation that negatively effected you and/or other individuals or groups' food and beverage experience?
For myself personally, it's been the entire last year of my life. Lack of knowledge, ignorance or lack of interest in knowing about alpha gal syndrome (AGS) bothers me. Toxic ingredients and shitty food labeling enrage me. It's a real crisis, especially for AGS patients. I've also heard heartbreaking stories from families with children of AGS community about punitive allergy management like isolation at lunchtime or plan reckless care when a student becomes sick from an allergen after being told to food was safe to consume.
What is a best practice you use/or have seen to create safe, sustainable, and inclusive F&B experiences?
In my work in School Nutrition, Prior to Covid, which kind of flipped my entire way of working and suspended many of my initiatives, I worked closely with my team member and families to develop allergy management plans for each child with an IHP, including completely individualizing meal plans on occasion. In 2019 we had adopted a Plastic Solutions plan where we eliminated all styrofoam, all plastic ware, and straws and were working to eliminate other single-serve plastic items.
I also have a really nice Farm to School Program where I incorporate local and seasonal as much as is allowable and wrap nutrition education and school-wide tasting around that. Working towards inclusivity, first I try to hire a diverse staff, I think that's important then I do work like our Around the World Wednesday Initiative where we introduced a plant-based dish from another culture and let kids try it twice then we menued on a Wednesday to see if they choose. Across all three elementary schools, nearly 400 kids ordered Chick Pea Masala as their first lunch choice. I also offer vegetarian and vegan options and provide pork-free meals.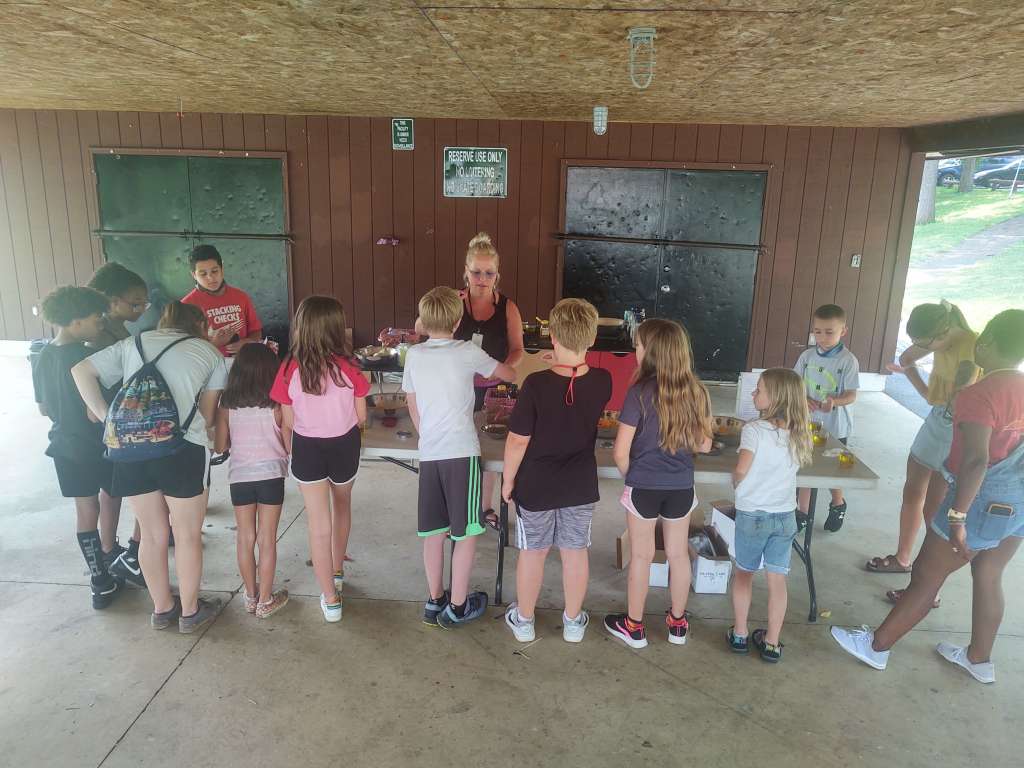 What do you wish people knew about what you do?
So much. Those of us in school nutrition understand the insane complexity of this job and I wish others understood, too. We are self-sustainable operations, kind of like a commercial business sitting inside a government institution. But we don't get to just do regular business, instead, we have to navigate federal regulations, legislation, USDA meal patterns that change with programming, as well as state, federal, and local politics, all on shoestring budgets which are funded through only reimbursements, local revenue (a la carte sales) and some donations…all the while trying to provide not only quality food and dining experience for our kids, but to also to make an educational impact as well.
What is your favorite food and your favorite drink?
Anything Indian or Thai Herbal Tea Coconut Lattes, Ginger Root Honey Tonics, Gin & Soda
Links
Connect with Amanda —   Facebook  |  Instagram
Check out other featured guests on the Eating at a Meeting podcast.
Eating at a Meeting is part of the Nitty Grits Podcasts network
OTHER WAYS TO ENJOY THIS POST