Building Bridges and Breaking Down Barriers: FAB Fosters a Collaborative Approach for Women in Food and Beverage



Eating at a Meeting Podcast Episode #189
Bringing Women to the Table: The Impact of FAB on the Culinary Industry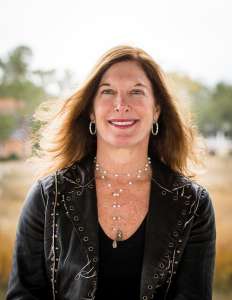 Randi Weinstein, a hospitality industry veteran, noticed fewer female chefs in comparison to males in her role as director of events for the Charleston Wine + Food Festival. Desiring to assist women in the food and beverage industry, she founded FAB (Females and Business), a two-day workshop where women can connect, share and learn about the business of food and beverage, while also encouraging attendees to be "brave, baller, and badass."
FAB aims to get hospitality owners to send the women from their teams to attend events and offers scholarships. Randi says that collaborative relationships and cross-training are crucial for women to succeed in the industry. The pandemic forced FAB to shift to virtual content, including small group roundtable discussions and webinars, and reassess its program, ultimately updating and bringing it back for 2022. Join us as we discuss FAB and its supportive community in the food and beverage industry.
Randi Weinstein
Randi Weinstein has been in the hospitality industry all her life, from being a host, bartender, and server to director of events for the Charleston Wine + Food Festival. In that last role, she noticed how many fewer female chefs there were than males, locally and nationally.
It didn't make sense to her. Women — grandmothers, mothers, aunts, and others — have always been relied on worldwide to cook and make meals for others. But, they weren't represented in the hospitality industry.
That is where and why FAB — Females and Business — came to be. This two-day workshop designed by women for women allows the attendees to connect, share and learn about the business of food and beverage. It's also about helping them move forward, stand up for themselves, and be "brave, baller, and badass."
Since Randi is helping other women make HERstory in food and beverage, I wanted to talk to her during Women's History Month about how she herself is making HERstory and why Fab and being FAB are important.
"Women don't invest in themselves because they don't necessarily always believe and they're not given the opportunity. So through FAB it really gives them women to really be able to empower other women and be able to give them the tools or sometimes just the support that they need to have those difficult conversations when they go back."
What is FAB and what is its mission?
FAB is an organization that aims to empower women in the food and beverage industry by providing education, networking opportunities, and scholarships. We have two pillars that embody FAB — zero bullshit and total transparency, which everyone must follow to ensure honesty.
What is the biggest challenge in running FAB?
Getting people to understand Fab's values and vision. "If I believe in it, everyone should believe in it. And so it's been a journey. It's been a journey getting people to understand the virtues of Fab."
What is your approach to dealing with industry challenges?
The speaker believes in collaboration and working collaboratively with other organizations in the industry to find solutions to common challenges.
What is the scholarship program offered by FAB?
FAB offers scholarships for women in the food and beverage industry to attend conferences and events related to their profession. With financial partners that are specifically invested in giving scholarships, we are able to give 48 scholarships. We're really committed to being able to provide the scholarships, which come with hotel rooms, so we try to take out two major obstacles.
What is your advice for female entrepreneurs in the hospitality industry?
My best advice is don't assume that you know everything and that asking for help is actually the smartest thing you could do. And be collaborative.
What advice have you gotten from another woman in the industry that has helped influence you going forward?
DaVita Davison who used to run Food Lab Detroit, said to me that you have to keep your nose out of certain things. That helped me really reflect on my mission for FAB and that I need to stay in my own lane on certain things. Too many people swerve and want to have control over everything. You need to actually constantly go back to ask yourself, what is your mission? I just reflected on it this past week.
How did you get to where you are in your career, life, and business?
It's not a straight path at all, but all of my career experiences have led me to be exactly where I should be at this time. When I look back, they each served a purpose.
And people go into owning a business because my grandmother's recipe is so delicious, everyone's going to love it. But they don't know anything about running a business.
How are you making a mark — HerStory — in the global food and beverage system to ensure it is safer, more sustainable, and inclusive?
By hosting FAB each year, we are creating safe spaces where all women can share the good, bad, and ugly about this industry. You learn about other people's journey walking over the hot coals and understand to navigate them so you can avoid those pitfalls. When people leave FAB, they are able to go back and implement what they have learned into their places of business and know they are also leaving with an entire network of people that will always be there for them.
Your Greatest Career Accomplishments?
Being the Director of Events + Logistics for the Charleston Wine + Food Festival for almost 8 years and creating and birthing FAB and entering into our 7th year (5 in person).
OTHER WAYS TO ENJOY THIS POST