Delta Airlines Redefines In-Flight Dining with Unparalleled Culinary Excellence



Eating at a Meeting Podcast Episode #197
Delta Airlines Redefines In-Flight Dining with Unparalleled Culinary Excellence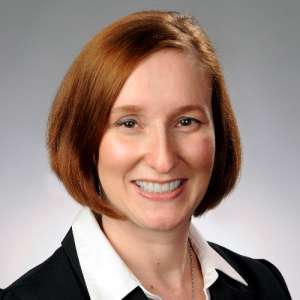 In January 2023, Delta Air Lines announced it was refreshing and enhancing its onboard F&B menu options for the new year to include premium wines, creative cocktails, espresso, plant-based, gluten-free, and locally and seasonally sourced options.
"Your onboard meal or beverage should be no different than your go-to restaurant at home, and that's why we're constantly reinventing our onboard service at Delta – we always want to surprise and delight our customers with seasonal and fresh menu options," said Kristen Manion Taylor, S.V.P. of In-Flight Service at Delta.
In this episode of Eating at a Meeting, Tracy talks with Kristen Manion Taylor about the refresh and what it takes to prep and deliver a premium dining experience at 35,000 feet in the air and how they are addressing safety, sustainability and inclusion in their menus.
FYI…they serve 60 Million meals a year around the world.
Kristen Manion Taylor
Kristen Manion Taylor is currently Senior Vice President – In-Flight Service for Delta Air Lines, leading a team of 25,000+ flight attendants, as well as Delta's onboard global food and beverage experience and operation. She and her team work every day to define and deliver the Delta brand.
What do safe, sustainable, and inclusive food and beverage experiences look like to you?
Safe, sustainable, inclusive – and premium – food and beverage experiences are incredibly important to us. We aim to bring elevated comfort to every single customer and when selecting culinary options, we consider a number of critical factors including but not limited to: locally-sourced products, meat alternatives, vegan- and plant-based meals, and diverse suppliers.
Do you have an example of a situation that negatively affected you and/or other individuals or groups' food and beverage experience?
Negative experience: When you are vegetarian, and the only menu item available to you is a cheesy pasta or a salad.
How Delta is solving it: Making sure that we have a wide variety of meals available to our customers. We want to innovate and elevate all of our meals, and that means bringing on creative dishes beyond the beloved "cheesy pasta" – like vegetable-forward dishes or meals made with Impossible Foods. We want to challenge ourselves to be creative and thoughtful in every meal we execute.
What is a best practice you use/or have seen to create safe, sustainable, and inclusive F&B experiences?
Sustainability is a business imperative for Delta. We have dedicated onboard service sustainability strategy and innovation teams that drive this forward by reducing single-use plastics, increasing the use of natural materials on board, facilitating recycling on board and in our kitchens, sourcing sustainably, and more.
Stat: We reduced onboard single-use plastic consumption by approximately 4.9M lbs per year by refreshing onboard product offerings and introducing reusable and biodegradable service ware made with bamboo, bagasse, and other materials.
Delta continues to experiment with technology for food consumption analytics; at our domestic flight kitchen, we recently piloted a computer vision tool to measure consumption – which helps us reduce food waste and allows us only to board what we know we'll need, reducing the overall weight and ultimately use less fuel.
Not only do we have the best team in the business, but we also work to surround ourselves with experts and partners that can help us elevate our global food and beverage program and accomplish our goals. One of the ways we do this is through Delta's Culinary Council which is composed of a group of experts from diverse backgrounds, who will help shape the future of Delta's onboard dining and hospitality experience for all customers.
What do you wish people knew about what you do?
The complexity and scale of what we do and what needs to happen for your in-flight meal to make it to your tray table. We spend hundreds of hours taste testing for quality and for the unique situation onboard (knowing that taste is impacted in the air — at 30,000 feet your taste buds are dulled and food tastes differently). For every meal we serve, we must ensure the best experience or the complexity of running a catering operation with over 140 kitchens worldwide, in partnership with multiple suppliers.
Just for fun…What are your favorite food and drink?
Gotta love our Delta One dessert cart with a make-your-own ice cream sundae! It hits the spot every time.
OTHER WAYS TO ENJOY THIS POST