Creating a Global Food Program Good for the Planet
Eating at a Meeting Podcast Episode 116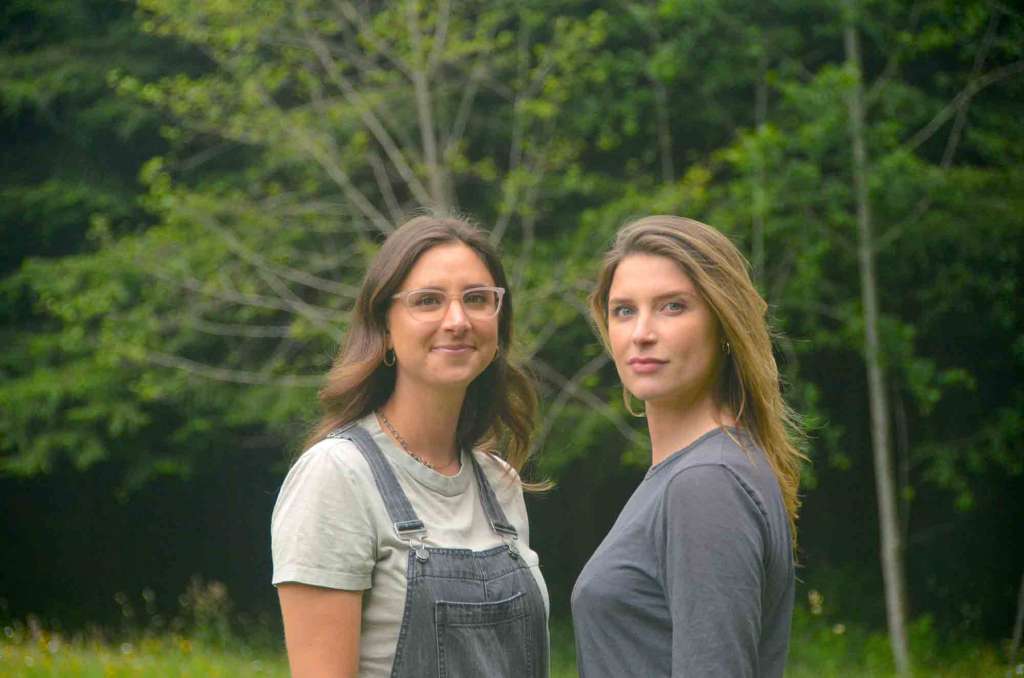 Designing Food Programs Good for the Planet
To truly create safe, inclusive, and sustainable food experiences, we must take into account all the other human and non-human inputs along the food supply chain.
Using their experience running a global corporate food program and their appreciation and advocacy for local and sustainable food system, McKenzie Phelan and Meghan Shellenberg founded Foodmuse.
Through their food and beverage design agency they help organizations create dining programs that are connected to their local food systems while addressing other inputs in the supply chain.
Listen as Tracy chats with McKenzie and Meghan on how to and why we must create food programs, including meetings and events, that support small farmers and producers, promotes regenerative eating and directs money back into local communities.
What do safe, inclusive & sustainable food and beverage experiences look like to you?
Immediately, when we think of safe and inclusive food experiences, we imagine the experience of eaters. Do we provide for all dietary and cultural needs? Are we creating safe and sanitized restaurants, kitchens and cafeterias? However, to truly create safe, inclusive, and sustainable food experiences, we must take into account all the other human and non-human inputs along the food supply chain. Is there a safe environment for farm workers? Are their labor rights being honored? Are farmers being adequately supported and incentivized? Are natural biomes being enhanced and pests respectfully managed? Are we allowing the land to regenerate and care for itself while it cares for us?
Do you have an example of a situation that negatively effected you and/or other individuals or groups' food and beverage experience?
This is actually a happy story, but one that could have ended differently.
There was a saying at Airbnb, 'eat the dog food'. It came from an incident where a member of our C-suite Team was hosting a group of important international visitors. As they waited for him in a lobby area, they helped themselves to some of the offerings in the room. When the Executive arrived, he greeted the guests and noticed they were all snacking on something. They commented how interesting the 'cookies' were and he then realized that they were all eating that dog treats that we would leave out for AirPups. Instead of making them feel uncomfortable or awkward, he said, 'yes, aren't they?' and picked one up himself and ate one as well. Our CEO used to use this story as an example of how to make others feel like they belong, a cornerstone of Airbnb's mission. Food can be divisive this way. Without being cognizant of it, what food we showcase can subtly create the impression of in groups and out groups. While we didn't axe the dog treats after this incident, we did do a broader accounting of the foods that we served, trying to remove our subconscious, but still ethnocentric, lenses.
*It should be said, everything at Airbnb was homemade by a team of chefs, including the dog treats (which were a vessel for using up leftover bacon fat) so he knew that the treats were of course edible!
What is a best practice you use/or have seen to create safe, sustainable, and inclusive F&B experiences?
When it comes to institutional dining, we're big proponents of build-your-own offerings both personally and professionally. It automatically creates inclusivity by allowing for an experience tailored to each eater. Can't have dairy? Skip the feta crumbles! Don't like meat? Please enjoy the other 4 offerings. Everyone can assemble what works best for them on that day.
What do you wish people knew about what you do?
We think there's a misconception about 'tech food'. It's often associated with the large tech companies who provide everything under the sun for their employees. What we hope to do when we design a food program is to connect the company to their local food systems. We feel successful when we're able to support small farmers and producers and direct money back into local communities.
Just for fun…What is your favorite food and your favorite drink?
Meghan: McKenzie makes fun of me because I have a whole flight of beverages before I have have breakfast each morning. I start my morning with a hot lemon, cayenne and apple cider vinegar water. Then I have a hemp protein and flax seed shake. After that, I make an iced matcha with a splash of oat milk and only then do I start preparing my breakfast! Favorite food is too hard and it changes all the time. Peak season figs are pretty high up there for me, though!
McKenzie: white cheddar popcorn and natural wine.
Links
Connect with McKenzie —   LinkedIn  |  Website  |  Instagram
Connect with Meghan —   LinkedIn  |  Website  |  Instagram
Check out other featured guests on the Eating at a Meeting podcast.
Eating at a Meeting is part of the Nitty Grits Podcasts network
OTHER WAYS TO ENJOY THIS POST