We Farm Because it's Who we Are — A Conversation about Farming Microgreens & More
Eating at a Meeting Podcast Episode 145
His Health Inspired him to Starting Growing Food for Himself and now Others
Harlowe Custom Microgreens is a Veteran-owned and operated farm that opened in 2017 in Harlowe, NC. It's owner Ryan Willet along with his fiancé, Rebecca run the multifaceted farm with a Hydroponic Greenhouse, Microgreen Production room, and Market Garden Beds.
The business, however, started out of necessity. Ryan's day job was pretty sedentary, which was taking its toll on him physically (think, "sitting is the new smoking"), so he decided to work with a nutritionist. She helped him understand portion control and to figure out how to include better things in his diet — adding spinach to eggs and kale on sandwiches — and remove some less valuable items.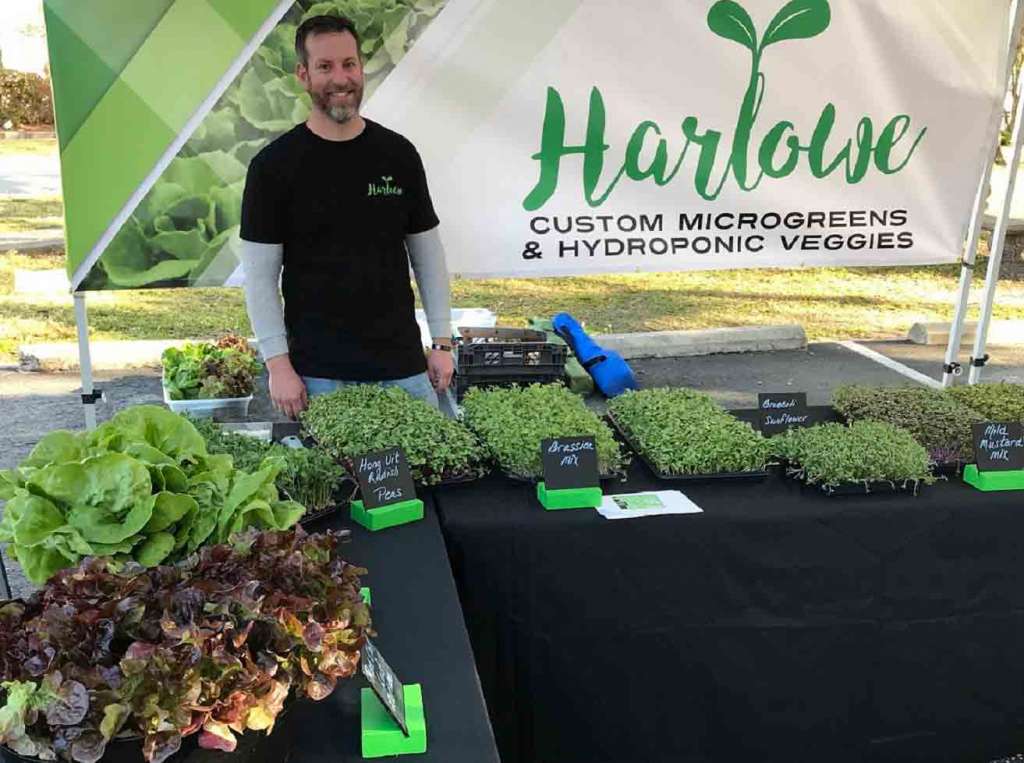 Then by eating more greens, he was inspired to starting growing his own. Since then, he has learned about hydroponics, soil biology and testing different crops. The business has grown organically and now supplies greens and other vegetables to local restaurants and local communities.
Listen as Tracy and Ryan kick off National Fruits & Vegetables Month to talk about how he got started, how the company has grown, what's in season, his new book and how eating local vegetables has helped him become healthier.
Ryan Willet
Founder of Harlowe Custom Microgreens and author of "So, You Want to Grow Microgreens? 2ed."
What do safe, inclusive & sustainable food and beverage experiences look like to you?
Having a variety of options rater than just being offered a salad when eating out. I also look for restaurants that are chef owned because they are more likely to use produce grown in the community than chain locations. Breaking bread is where relationships are formed, it's difficult to form relationships when peoples culture, values, and needs are not being observed in the meal.
Do you have an example of a situation that negatively effected you and/or other individuals or groups' food and beverage experience?
My fiancé' and I both have strict diets wherein we consume very little carbs and for her, no pork. It's pretty hard to find a decent affordable meal that caters to this. We often struggle to find place to eat we both can enjoy.
What do you wish people knew about what you do?
How difficult it is to farm… Everyone knows "farming is hard work.." but some how that comment just doesn't cover it. It's a job with high output and to be honest, meager return. But we don't farm to get rich. We farm because it's who we are, it's what makes our soul happy.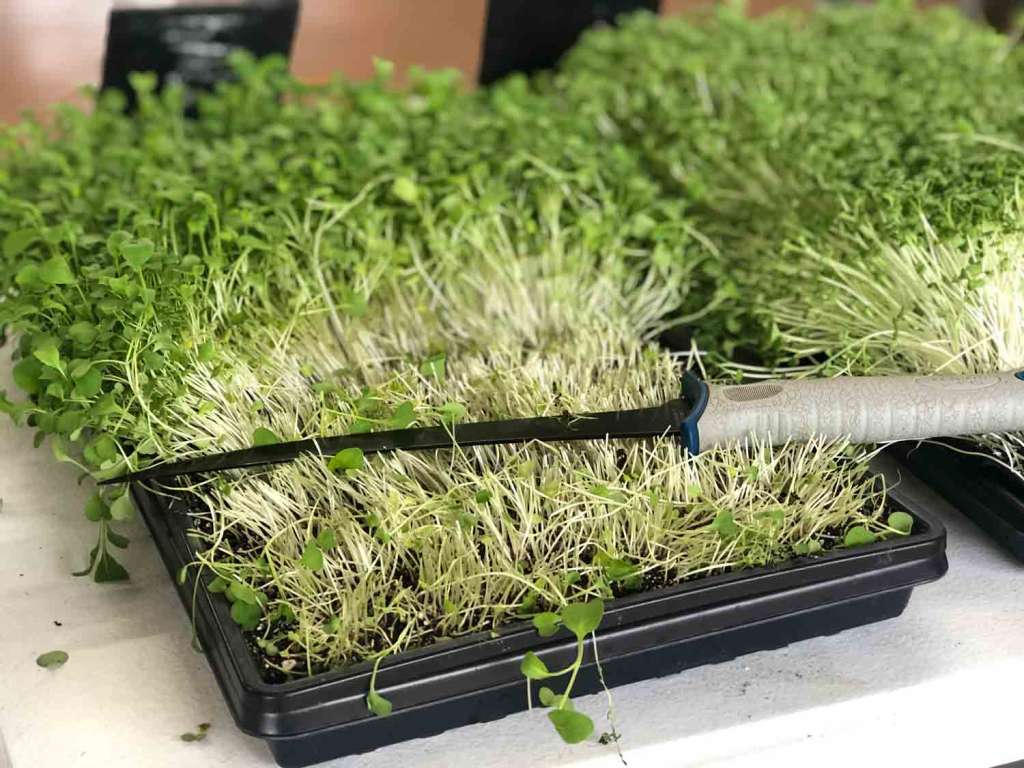 What is a best practice you use/or have seen to create safe and inclusive F&B experiences?
There has been a major shift back towards market gardens and smaller sustainable farms that use less/or no chemicals in their production and who diligently work to reduce their footprint. People are beginning to realize that corporate farms do not have their the consumers best interest in mind.
Just for fun…What are your favorite food and drink?
This is a tough question… I LOVE food.. I LOVE to eat so picking just one is almost impossible. I've enjoyed so many wonderful things from all over the world, I don't know that I could pick just one… but I do absolutely love a well made mojito.
Links:
Connect with Ryan —  Website  |  Facebook  |  Instagram
Check out other featured guests on the Eating at a Meeting podcast
Eating at a Meeting is part of the Nitty Grits Podcast Network.
OTHER WAYS TO ENJOY THIS POST