Tracy recently spoke with Meetings and Conventions magazine on how to negotiate a hotel contract in a seller's market. Of the 12 tips "for getting what your group really needs" in the article, the three tips she provided were focused on food and beverage spend:
[list icon="icon: check-square-o" icon_color="#d81c5c"]
Custom-build your menus — work with your chefs directly
Work the food angle to offset costs — "gang" menus with other groups
Group events together — commingle groups to reduce duplication
[/list]
More from Tracy:
There are few more ways I'd like to potentially help you save money on food and beverage at your next event while still offering delicious options for your guests.

Reduce the Length — The longer the event, the more food and staff is needed. With that in mind, consider reducing the time of the reception. It doesn't have to be a lot – perhaps 30 minutes or so. Every little bit counts.

Reuse, Eat or Donate Centerpieces — Using centerpieces with a dual purpose saves money, can spark conversation and/or create a CSR project. Think dessert towers (or ferris wheels), a diverse selection of savory treats, Lazy Susans with meal enhancements, vases filled with socks for the homeless, laptops showcasing sponsors, floral arrangements and the dinner menu.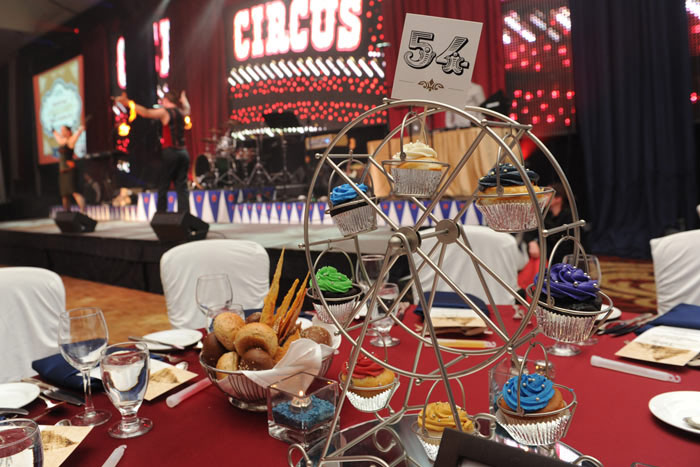 If edible centerpieces are used, be sure to keep an eye on how much food the hotel puts on each table. I attended a breakfast where there were enough pastries on each table to feed three tables. This was a waste of food and budget. Sometimes the simplest centerpieces can have the greatest impact, like this laptop centerpiece for the Robin Hood Foundation Gala.

Take Count — Events offer great networking opportunities, so often attendees schedule offsite business breakfasts, lunches or dinners. If you're meal functions aren't required, don't assume everyone will attend all of them. Get more accurate head counts by asking which meal functions each attendee will be attending during the registration process.

Smaller Portions — Talk with your chef about portion sizes and encourage the less is more approach. Smaller portions offer dual benefits for you and your guests: A six-ounce filet costs you less than a 10-ounce one and it has fewer calories for the attendees. The average attendee probably consumes 500 to 1,000 more calories per day while at a meeting, so when thinking about the health of your guests, portion size matters. Small plates are also one of the latest catering trends.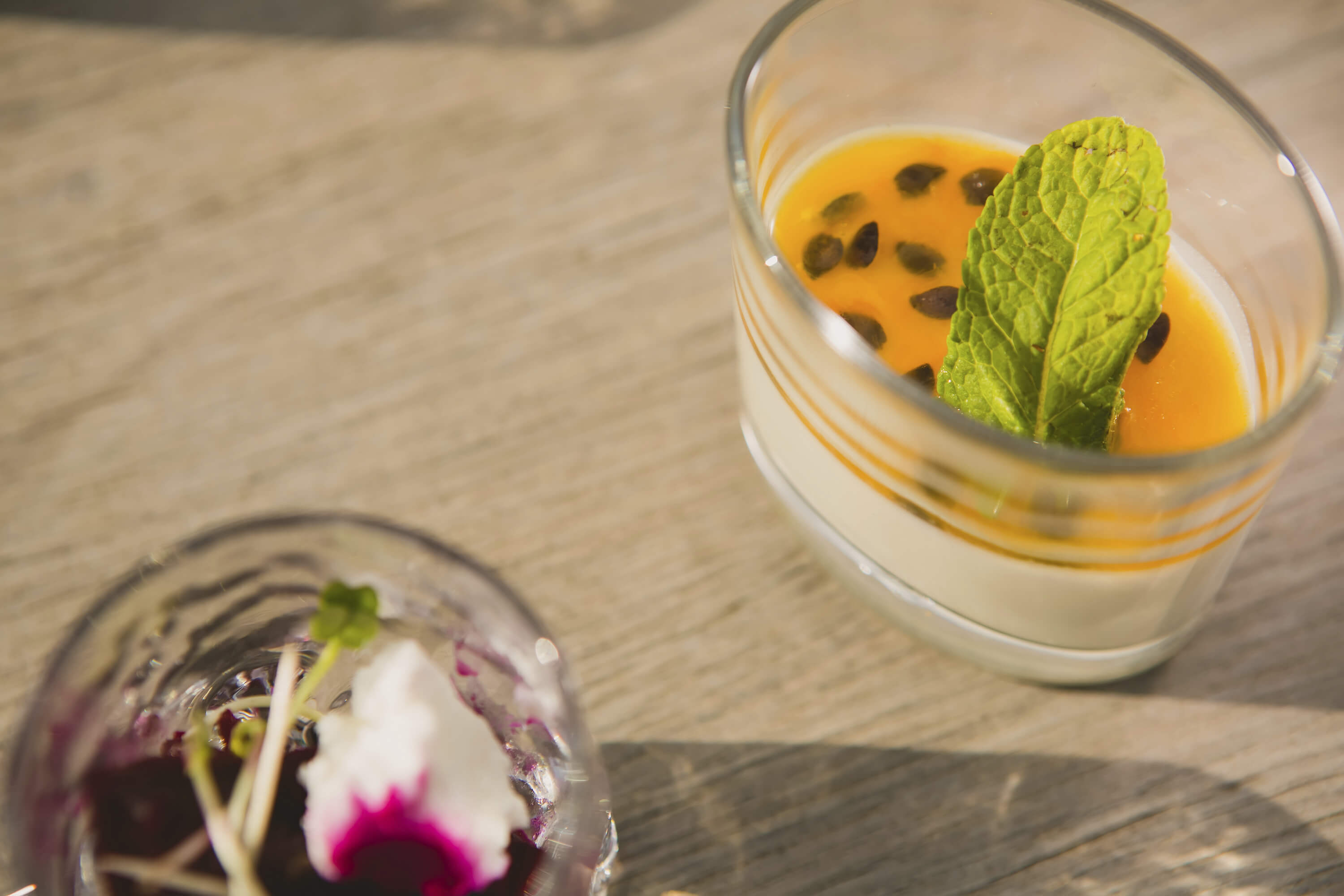 Eat Your Veggies — Vegetarian and vegan meals cost less than meals containing animal protein. Choosing menu items that are meat-free can help reduce your costs. It's not something that needs to be done everyday, like this school is doing, but by adding a few "meatless" meals to each meeting, you're again helping guests eat healthier and reducing your budget.
You may also meet (or exceed) expectations. Paul Salinger, vice president of marketing for Oracle, recently told PCMA Convene that they ran out of the vegetarian option at an Oracle event two years ago, which, to him, illustrated a little bit about how audience's expectations are changing. When planning a meatless meal, talk with the chef to ensure the menu items are hearty so guests won't miss having the animal protein. These books from Kim O'Donnell have some great ideas.
What other ideas do you have to minimize your food and beverage costs at meetings? Please share.
Featured image above via Double Tree