Meeting Menu Makeovers – Let's do it!
In honor of ANTI-boredom month, I want you to think about how you can banish boring buffets and makeover your meeting menus. We need to stop serving foods that are lifeless, drain our systems and are full of sugar and artificial ingredients (see picture). It is a waste of money, energy and food.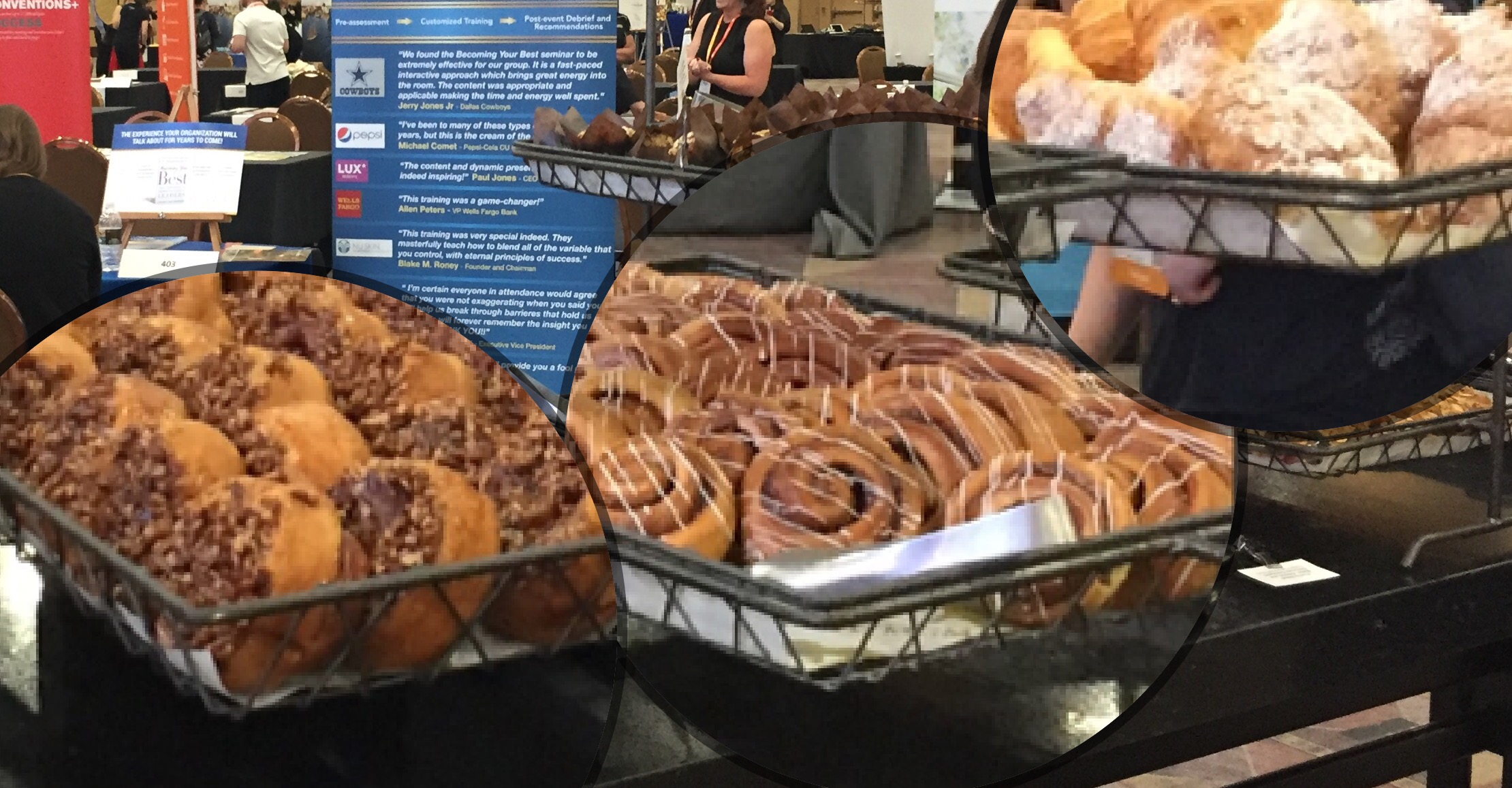 Buffets and meeting menus should be inviting, healthy, and full of life. The food we serve at meetings and at work should invigorate us and help us get through the day. Food is so important — it sustains us, it delivers a social focal point, and it is and should be fun.
How do you go about meeting menu makeovers? 
[list icon="icon: check-square-o" icon_color="#d81c5c"]
Add more fruits and vegetables to the menu.June was National Fresh Fruits and Veggies month, so how about adding squash, cucumbers, papaya, or olives? Ninety percent of adults and children don't get enough fruits and vegetables. Help them and you!
Incorporate local produce and food products into the menu. Chefs should know what local farmers are producing and selling. If not, check out the Seasonal Food Guide from Sustainable Table to find out yourself and request those items.  
Ensure there are options for everyone at the table. 

Create your menu and then take off your "I can eat eve

rything hat" and go back through it as if you're a vegan or follow a gluten-free diet. My chapter "Food and Beverage at Work: Workplace Solutions for Employee Well-being and Inclusion" in the new book anthology Humans@Work discusses this more in depth.  
Add some color and creativity to the display or change the scenery. I LOVE the way the ICE Krakow Congress Centre set up and labeled their buffet for MPI EMEC in 2015. How about hosting a picnic outside?
[/list]
It does take some effort. But, I think banishing boring buffets with meeting menu makeovers is worth the effort. I do hope you try. And, if you do, please share pictures with me on Instagram.
Now, I'm off to eat some blueberries,