How Whole Food Plant-based Diets & Fighting Hunger Helped Save Jim Spellos
Eating at a Meeting Podcast Episode 64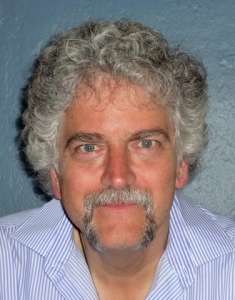 While you may know Jim Spellos for his fabulous practical technology training he's been providing for over 20 years did you know he spends his "free" time volunteering for organizations that help fight hunger as well as helping people understand the benefits of a plant-based lifestyle? In this episode of the Eating at a Meeting podcast, Jim and Tracy will chat about eating at a meeting with a plant-based diet, how it has helped him and how to recover event food to help others.
What do safe, inclusive & sustainable food and beverage experiences look like to you?
Safe to the individual…and safe to the environment. It's not only serving food that sustains the individual's health, but also supports their particular health needs.
Do you have an example of a situation that negatively effected you and/or other individuals or groups' food and beverage experience?
Too many to write in 2-3 sentences, but since going plant-based, it became apparent that our industry (meetings/events) has little to no knowledge of how to create healthy and tasty plant based meals.
What do you wish people knew about what you do?
I would like people to understand the importance of healthy food as a primary part of their lifestyle, and that I'm focusing more and more of my time to help others understand this relationship.
What is a best practice you use/or have seen to create safe and inclusive F&B experiences?
Pre-COVID, it was when some organization's provided complete food info at the buffet station to help attendees understand what was in each preparation. Of course, what's missing for most organizations is how they can donate the leftover food (prepared but not served) to those in need. One positive example I've seen is the sustainability work done at the Salt Lake City Convention Center.
Links:
Connect with Jim —  Website  |  Facebook  |  Instagram  |  Twitter  |  LinkedIn
Jim's Go-to Resources: Rock & Wrap it Up and Nutrition Facts
Check out other featured guests on the Eating at a Meeting podcast
OTHER WAYS TO ENJOY THIS POST