Once a competitive bodybuilder who believed it took animal protein to build muscle, Nina Curtis found her competitive edge when she "broke up with salmon" and became a vegan chef.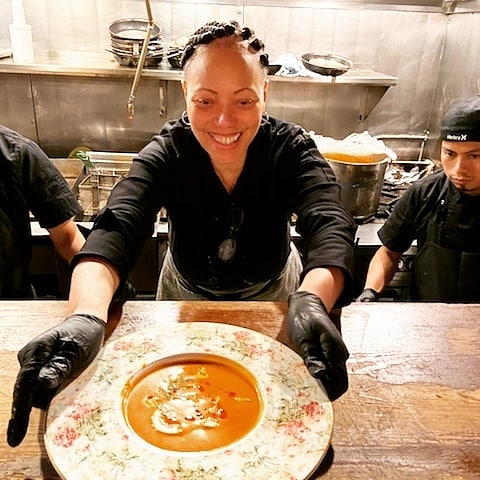 While Nina Curtis has been a foodie since she was an eight-year-old helping her mom cook from scratch and lending a hand with her dad's catering business, she never thought she would cook for a living. "That's why you should never say never, because it could come back to haunt you," she says. And, while her mom went organic long before it was a thing, Nina's early professional food experience was more KFC than raw vegan. So how did she end up becoming a vegan chef, culinary wellness consultant, lecturer, and activist for a plant-based lifestyle?
She says the switch flipped for her about 20 years ago when she was a competitive bodybuilder. Her body just decided that it didn't want animal-based protein — which she had thought was necessary to build muscle — anymore. "I had to break up with salmon because it was already breaking up with me!
"I listened to my body and started studying everything I could find to better understand the connection between nutrition and how the body works," she says. "I became my own lab, experimenting with different fruits and vegetables, and found I could increase my lifting and my recovery time by living a plant-based lifestyle."
While it was hard at first to give up cheese — "I loved brie!"— once she learned to make her own vegan version, she says, "I never looked back." She earned her MBA from Pepperdine University, and a plant-based nutrition certificate from the T. Colin Campbell Center for Nutritional Studies at Cornell, and she trained at Living Light Culinary Institute, Trinity School of Natural Health, the Natural Gourmet Culinary Institute. She honed her food and beverage skills over the years in venues as diverse as Hilton Hotels, Pure Food and Wine in New York, and The Ranch in Malibu, Calif. She's also a licensed esthetician and aromatherapist, a kemetic yoga instructor, and the owner of the Nile Institute, a skincare and wellness practice.
Now Nina is director and executive chef with Adventist Health, a faith-based, nonprofit integrated health system that serves more than 80 communities on the West Coast and Hawaii. Founded on Seventh-Day Adventist values, its mission is to transform the American healthcare experience with a whole-person focus on physical, mental, spiritual and social healing. Nina's charge is to handle the nourishment component of that mission, which she does by providing delicious, whole-food, plant-based and sustainable dishes. About a year ago she helped launched the Vitaliz Life Café at Adventist Health in Roseville, Calif.
What words of wisdom did the women in your life share with you?
My grandmother, who I was very close to, believed in tough love. She would tell me to follow my head, not my heart, to step back and clear my emotions first. 'Don't react. Respond,' she would say.
My mother, on the other hand, would always ask, 'How does that make you feel? What does your heart say?' It helped me to develop both my right- and left-brain thinking, so I can acknowledge an emotion I'm feeling, but I can also see past the feeling to respond logically.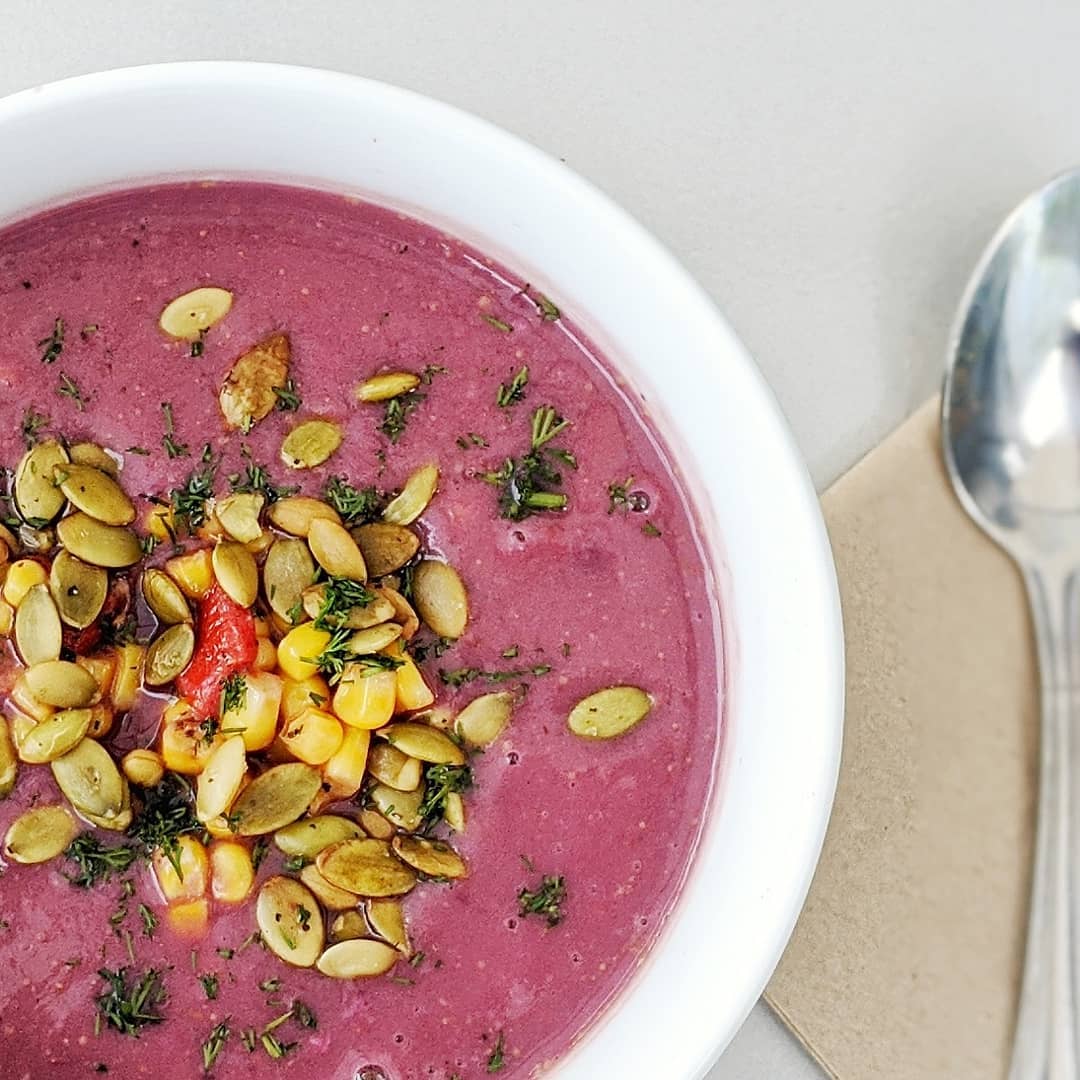 What advice would you give young women who are just starting out in the food and beverage industry?
Do your homework. Take time to find out what is out there, and what you want to get out of it. When I went to culinary school, I already had my MBA. I went into it with a very strong set of goals and understanding of what I needed to do before I finished school to accomplish them. As the oldest of four, I had a lot of responsibility at a young age, and I have discipline from bodybuilding, and both have served me well.
When I'm interviewing people, one of my questions is, "How will the position you're applying for help you achieve where you want to be in a year?"
And do some due diligence about the organization you are applying to work for. Show them you did the research about the company and how you can fill a gap they have, that it's not just a job, but a job that fits you.
How do you want to be remembered in history for what you do?
I want to be remembered as a woman who helped others achieve their dreams.
What's your favorite food?
I love figs. They're so easy to carry, they sustain you for a long time, and they are a great whole food. You will always find me with figs nearby. And I love tacos. I could eat a taco every day. I don't, but I could. They're delicious.
If you could have anyone in the world over for dinner, who would you choose?
Jesus. I often imagine what the Last Supper was like, what those conversations were, and how His disciples felt. To be in the energy of Jesus, knowing that He is God made human, would be awesome.
Where can we find you?
Instagram — Botanical Chef
Linkedin — Nina Curtis
Adventist Health — Celebrating International Women's Day & National Nutrition Month