From locally sourced to spicy, ugly, personalized and nostalgic, here Thrive! predicts the 2016 Top Food and Beverage Trends
When thinking about the 2016 top food and beverage trends, the year will be a fascinating mix of creative menu design from source to finish. Recognizing the approach to food, processing and presentation, the guest experience, and even the kitchen itself are all on the table, so to speak, for the coming year.
1. Source Local.

While organically grown and a lower carbon footprint can sometimes be at odds, it seems local trumps all. Food lovers want to know where their food is from. Out of town visitors want to sample local cuisine and make it a part of their tourist experience. And local pride has helped the momentum of the farm-to-table movement warranting the use of local ingredients in both restaurant and catering menus. Beers, artisan breads, spice blends, locally produced charcuterie platters, in-house and regionally inspired dishes add local flavor and support local agriculture.
2. Personalization & Interactivity.
Continuing the trend from 2015, we are seeing guests enjoying more personalization in their menu. Adding on to that we have a 2016 hard push for more interactivity. Creating an environment for guests to socialize is only part of it. Food and drink are more enjoyable when we demonstrate the essence of hospitality by facilitating exchanges between chefs and guests. Try strolling buffets and build-your-own stations with ideas like BYO ceviche carts, rolling dim sum, and the ever popular ice cream sundae cart.
Add interactivity with chef (or staff) assigned tables where guests can be guided through DIY stations to help them create palate-pleasing plates, such as gourmet burger or chili building stations. Taken together, this level of social facilitation not only makes for a fun and service oriented fete, but allows guests the personalization they desire for dietary needs. For many reasons, unique social and interactive experiences with deep personalization options is definitely on the list for 2016 top food and beverage trends.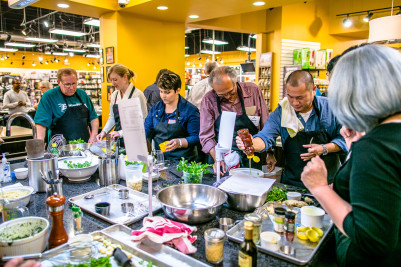 3. Ugly Veggies Take Center Stage.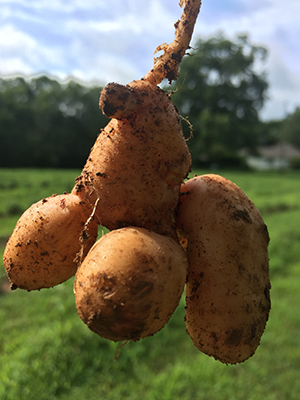 "Plant-based" is taking center stage across a number of industries. Plastics, medications, cleaning and beauty products are all examples of the pervasiveness of the plant-forward movement. Veggie and vegan dining options are no different. More and more people, omnivores included, are specifically requesting that vegetables play a starring role in their menu options. In answer to this shift, chefs are challenging themselves to create hearty, tasty, and satisfying plant-based dishes, which in turn leads to innovative creations and the involvement of ugly root vegetables. Ugly and lesser known veggies are not only making it onto more plates, but into crafty centerpieces, and increasingly, at farmer's markets.
4. Nourishing Nostalgia.
Casseroles, chili and barbecue dishes, meatloaf, mac & cheese, and even donuts & coffee are all comfort foods. Elevate any of these to the rank of cuisine or gourmet and you have another 2016 top food and beverage trend. Normcore, as it's also called, draws in guests with nostalgia, aesthetic, and aromatic sentimentality. While this was also one of the top trends of 2015, this year includes a more traditional approach to cookery. Instagram will be flooded with imagery of pickled and fermented food and drink. Cultured foods are rich in probiotics, enzymes, vitamins, and minerals. Local farms and estates will proudly post their branded creations as part of the source local movement, which will also add to the comfort of traditional cookery. Relish, cured meats, preserves, kombucha tea, and more will be making increasingly frequent menus debuts as the nostalgia movement becomes inventive throughout 2016.
5. Eastern Influence on Spice.
Palates are shifting and spices associated with the East are making more of an appearance. Korea, Japan, Southeast Asia, and the Middle East are inspiring bold menus, hotter spices, and varied textures. Spice lovers will enjoy the increasing variety in available global spices, exotic condiments, and the general variety of ethnic food. Expect to see more unami, kimchi, seaweed, and fermented chili paste.
6. Healthier Options.
On the surface, this doesn't sound like a very brilliant prediction, but what we'll actually see is a response to new 2016 regulations by the FDA that restaurants and food establishments around the U.S. will be required to post calories for standard menu items as well as make additional nutritional information available upon request. These changes will not only benefit the general public and the general consumer concern for food nutrition and safety, but will help those with specific dietary needs due to religious and allergy restrictions.
7. No-Waste Kitchens.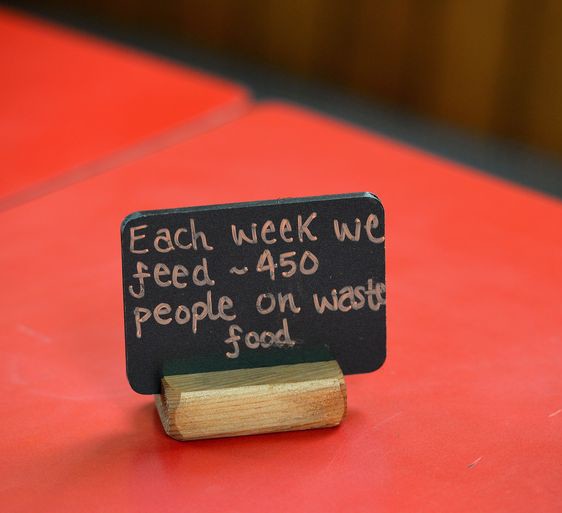 Last year we saw a boost to the growing preference toward no-waste. Innovative chefs have created no-waste menus. Kitchens and restaurants have given themselves no-waste badges. More emphasis has been put on reinventing leftovers and minimizing excess. In 2016 this uptick in the no-waste movement will increase into the creative use of often discarded ingredients, such as vegetable pulp, misshapen pasta, mushroom stems, and those little ends of cucumber that get cut off when making salads or pickles. Instead of tossing out or composting these items, they are ending up in shabby chic recipes and salvaged side servings.
This year will not only see the advancement of trends from 2015, but will welcome new innovations. While bacon isn't going anywhere, the 2016 top food and beverage trends will actually be less food specific. Trends will be more responsive to consumer needs, style integrated, and sustainable.