From Bar Carts to Beer, Here is How and What We Ate in 2015
As 2015 comes to an end, it's time to review the lessons of the past year and welcome a new year of successes and challenges. Let us know what you thought of the best food trends from 2015.
[list icon="icon: check-square-o" icon_color="#d81c5c"]
Restaurants and events have seen a return of bar carts for cold and warm dishes. This vintage touch has the benefit of transportation efficiency and satisfaction of the immediate supply of additional condiments and other requests.
Gourmet comfort foods were added to menus across the nation this year. to be more specific, boasting locally sourced ingredients and a side of artisan bread. Portland, Oregon saw a significant increase in personalized breakfast staples, such as pancakes and waffles with a variety of topping choices. New York shared tacos with slow-cooked brisket, Napa slaw and cilantro-lime aioli.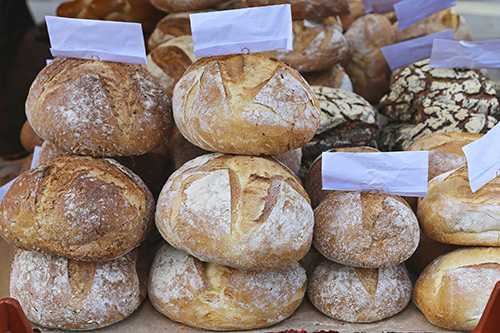 Tasting menus with wine and beer pairings have been requested with increasing frequency. Several courses of sample sized bites create an extended experience while encouraging relaxed conversation.
Bacon has been trending for the past several years, but 2015 saw a development toward flavored bacon, such as maple, chocolate, and hickory. Charred foods saw a general upward tick, but in answer to the challenge of bacon satiation, the pork favorite was added to drinks, desserts, and even crossed food barriers to lip balm and lotions.
Non-traditional salads were among the top of many food trend lists for 2015. The iceberg wedge and classic caesar salads were upstaged by Lebanese chop salad with chickpeas, quinoa with fruit, and edamame with mango.
Red velvet – anything. Cake, cupcakes, pancakes, lava cakes, cookies, donuts, french toast, popcorn, muffins, and more. Something that would normally peak around Valentine's made a play for bacon-level notoriety.
Playful presentation has topped the list of requests and while this may an effort to balance the weight of responsible, healthy eating, it most certainly is also a request bearing blatant witness to the increasing trend to participate in the social media trend to take pictures of food before eating.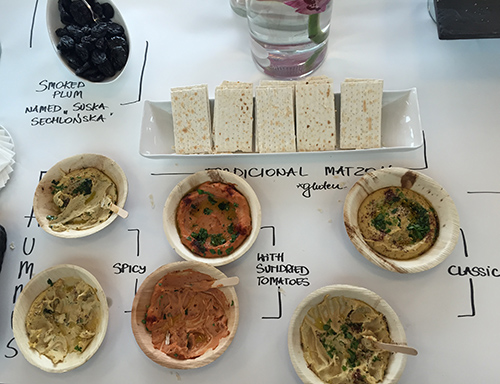 Portable food has extended itself beyond the summer season. Event attendees are taking advantage of meal-time to multi-task social hour and work the room. Kabobs, sushi on a stick, and dessert pops allow these type-As a convenient, on-the-go option.
More vegetarian options were requested, including by non-vegetarians with restless palate syndrome. As vegetarian cuisine becomes more complex and rich than the simple salads and soy variations of decades past, more event goers have opted for creative vegetarian dishes over chicken or fish.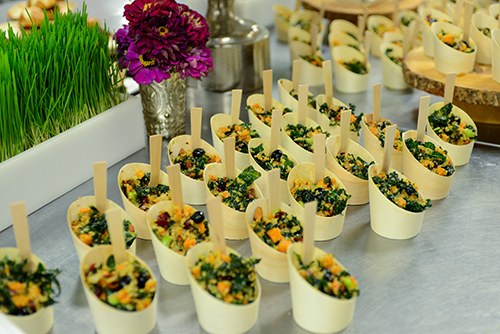 Rustic spreads is the best way to describe the growing trend from past years into 2015. Growing out of the farm-to-table movement, we saw an increase in requests for non-GMO, organic, all natural, free-range, hormone-free, antibiotic-free, and certified humane. More than food as a taste experience or a nutritional choice, this references a movement toward responsibility, safety, and sustainability that is likely to continue well beyond 2016.[/list]
It is worth adding a few honorable mentions. Asian flavors swept through with fragrant and tasty multi-cultural influences. High-proof spirits and complex mixed cocktails popped up everywhere, while gin, in particular, was re-discovered. Paleo menu options were also requested often enough to garner a footnote in this year's trend roundup. A few of these may die off as fads, but many may be here to stay as the best food trends from 2015. Check in next month for a look at the trend forecast for 2016.