Events Industry Council Sustainability Standards
Eating at a Meeting Podcast Episode 108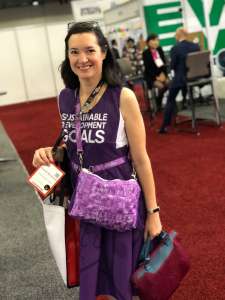 In this final session recorded at IMEX America 2022, Tracy chats with Yalmaz Siddiqui, Vice President, Corporate Sustainability at MGM Resorts International and Mariela McIlwraith, Vice President Sustainability and Industry Advancement at Events Industry Council.
Learn how MGM Resorts and the Events Industry Council are working together to advance sustainability practices within the events industry. They are both "dedicated to providing globally-relevant resources that champion the adoption of sustainable and socially impactful practices."
EIC states that our global events industry "has the ability and responsibility to drive meaningful change, create welcoming communities and improve society through our actions."
Understand how and why the standards are being rewritten to make them more adoptable and relevant for all meetings and events.
Links
Connect with Mariela McIlwraith —   LinkedIn  |  Website
Connect with Yalmaz Siddiqui —   LinkedIn  |  Website
Check out other featured guests on the Eating at a Meeting podcast.
Eating at a Meeting is part of the Nitty Grits Podcasts network.
OTHER WAYS TO ENJOY THIS POST