Creating Inclusive Neurodiverse Food & Beverage Events

Eating at a Meeting Podcast Episode #99
The Immense Pressure that Comes with Eating & Drinking at Events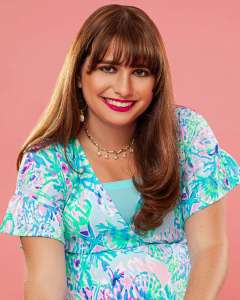 People don't eat or drink at events for a variety of reasons: food allergies, religious, moral, personal, disability, pregnancy, mental health, etc.
Haley Moss says (and I agree) that "they shouldn't always feel pressured to disclose why or feel they have to opt-out of socializing!" because of their need. Menus and environments should be designed so they are able to participate.
As an attorney, neurodiversity expert, author, speaker, and educator who is also autistic, Haley speaks to and consults top organizations seeking guidance in creating a diverse workplace.
Her accomplishments and commitment to advocating for the disability community and educating others have made an immeasurable impact, recently being named to Diversability's global 2021 D-30 Disability Impact List.
Listen as Tracy chats with Haley on how to create more inclusive food and beverage experiences for neurodivergent individuals.
Haley Moss
Haley Moss is a lawyer, neurodiversity expert, and the author of four books that guide neurodivergent individuals through professional and personal challenges. She is a consultant to top corporations and nonprofits that seek her guidance in creating a diverse workplace and a sought-after commentator on disability rights issues. The first openly autistic lawyer in Florida, Haley's books include "Great Minds Think Differently: Neurodiversity for Lawyers and Other Professionals" (ABA Book Publishing; June 2021) and "The Young Autistic Adult's Independence Handbook" (Jessica Kingsley Publishers; November 2021). Her articles have appeared in the Washington Post, Teen Vogue, and Fast Company.
What do safe, inclusive & sustainable food and beverage experiences look like to you?
Somewhere that everyone feels represented without pressure to act a certain way.
Do you have an example of a situation that negatively affected you and/or other individuals or groups' food and beverage experience?
I don't drink alcohol (mostly) in public, so it always comes with loaded questions. Also, I'm a super picky eater coz I'm autistic and…it makes for extra questions. People's curiosity makes them feel entitled to disability info of mine!
What do you wish people knew about what you do?
I want to make everywhere inclusive of disability and neurodiversity, and I get to run some really awesome programming for many different organizations of all shapes and sizes.
Just for fun…What are your favorite food and drink?
Pizza and Diet Coke 🙂
OTHER WAYS TO ENJOY THIS POST