Creating Earthy-friendly Eating Experiences for Earth Day
Eating at a Meeting Podcast Episode 69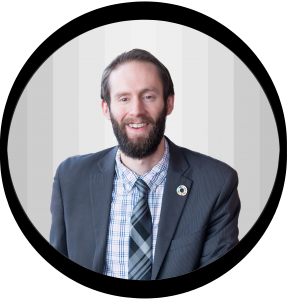 Celebrating Earth Day — Event Menus
Would you have ever thought that the food and beverage ordered for your event could impact the environment? When I first became a planner 30 years ago…no way. It never crossed my mind nor was it discussed by my bosses.
Earth Day, first celebrated in 1970 to raise awareness about environmental issues, prompted the creation of the U.S. Environmental Protection Agency that same year. Twenty years later, Earth Day was a global event celebrated by more than 140 countries. Today, more than 75,000 partners in over 190 countries work together to drive positive action for our planet.
In this episode of Eating at a Meeting, Tracy chats with speaker, writer and sustainability consultant Chance Thompson of VIRIDESCENT who will share how #meetingprofs and #eventprofs can join the movement and be sustainability champions for people and the planet 👥🌎💰.
What do safe, inclusive & sustainable food and beverage experiences look like to you?
A balanced mix of safety, inclusivity, and regenerating practices to care for the planet. We should question the efficiency and sustainability of everything. If we do that, we will have a more resilient and enjoyable experience.
Do you have an example of a situation that negatively effected you and/or other individuals or groups' food and beverage experience?
My life. Back in 2017-2018, I uncovered major food sensitivities. I prefer food labels that have MOST ingredients, not just allergens as that doesn't help me much of the time. I can share stories.
What do you wish people knew about what you do?
I'd like people to look at sustainability as we do technology. It's broad, dynamic, resilient, and touches everything across the human experience. Sustainability is not about saving the planet, but about building a more and more viable humanity.
What is a best practice you use/or have seen to create safe and inclusive F&B experiences?
My experience with Utah Food Services in Salt Lake. Local, sustainable, ethical across the board. Happy to share stories.
What is your favorite food and your favorite drink?
My favorite food is a gourmet peanut butter & jelly sandwich. Favorite drink is Cold Smoke, a scotch-ale from MT. Both for backpacking reasons, I'll explain on the show.
Links:
Connect with Chance —  Website  |  TikTok  |  Instagram  |  Twitter  |  LinkedIn
Rock & Wrap it Up Food Recovery
Check out other featured guests on the Eating at a Meeting podcast
OTHER WAYS TO ENJOY THIS POST