While composting is good, Tinia Pina thinks there are more efficient ways to use food that otherwise would go to a landfill to provide the nutrients plants need to grow and thrive.

I know we all feel at least a little guilty when we look at those half-eaten plates of food being dumped into the trash at our events. Not only is a lot of our F&B budget going to waste, but just the idea of all that food — and the resources needed to grow, harvest, package and distribute it — being thrown away is maddening.
And it's not just meetings, of course. Around 40% of food in America goes uneaten. Think about that. Another startling thought: New York City spends close to $200,000 annually just to deal with getting rid of food people aren't eating. And now, thanks to the novel coronavirus, the problem is only getting worse as farmers whose commercial buyers aren't buying during the shutdown end up having to dump their product while, in horrid irony, lines for food banks grow unimaginably long.
Tinia Pina has been thinking about, and working on, ways to fix at least some aspects of this situation for a while now. In 2012 she began working on what has become Re-Nuble. The company's aim is making it possible for farmers to transform food waste into organic plant-based fertilizer for soilless farms. As her website says, "We apply organic cycling science to soilless farms so that they can operate more efficient, closed-loop food production environments, benefitting from many of the same aspects of growing organically in a soil environment."
With a degree from Virginia Tech is in business information technology and an early career in the financial services industry, how did you get interested in doing this work?
It's a personal passion of mine.
In 2012 I was working in finance and spending weekends volunteering as an SAT-prep teacher through New York Cares. The food options the kids were bringing in for lunch were mostly heavily processed and fried, and I saw the impact on their attention levels immediately after lunch. I could do my best to give them resources to position themselves well for the test, but if they're not getting the nutrition they need to stay alert, they're at a systematic challenge.
I also saw that, with urban area populations increasing, the food waste problems also are on the rise. I started to think about how we can make our food systems more resilient to erratic weather patterns, a lack of arable land, and how we can make our water management more efficient. And we are seeing more interest in soilless indoor farms and green houses, and now an emerging market in vertical farms.
…it's important to be very intentional with the food you buy. If we're being more precise about how much we actually need, then we can be a little bit more efficient on the food waste that's being generated.
I felt there was a unique opportunity to use the waste stream — we source from pre-consumer food processors and distributors so we can maintain control over the variables — to catalyze more sustainable growing near these urban areas, especially as people are becoming more interested in evaluating food sources for sustainability. Why are there so many foods being trucked from California to New York when we have the land and the resources to grow nearby? People want to be more connected to natural plant sources — that desire for connection is the highest I've seen in my years of living here. Food producers who can prioritize the nutritional density of their food are going to have more consumers wanting to latch onto their brand.
In what ways are you using the power of food to empower the communities and connect to others?
We have connections in the city and in Rochester, where we manufacture. We do a lot of speaking to middle, high school and college students to familiarize them with this industry so they understand agricultural and food technology, as well as traditional farming. We want to democratize education about how to grow more efficiently and how the supply chain can work more transparently so we can get more people interested in these fields at a young age.
We are part of the New York City Agricultural Collective, which is a consortium of NYC farms, nonprofits, suppliers and consultants. One of the goals is to create education and share resources and opportunities for people to fill the roles these organizations have available.
What's been your greatest obstacles?
On the technical side, not to get too "science-y" about it, the usual fertilizers use mineral salts to make nutrients available immediately to the plant. The problem with that is that it ultimately ends up depleting the soil in the long term. You are ruining your soil, which leads to systemic issues in our water streams.
But getting the organics to perform in a similar or comparable way to the synthetic fertilizer farms have traditionally been used to has involved an educational growing curve of organic cycling science.
On the non-technical side, just owning a company involved in creating technologies used to grow plants is time-consuming. R&D took roughly five years, and validation also takes time. So you really have to have a lot of patience.
I would strongly urge that anyone interested in pursuing something related to agriculture tech consider doing it on the side until you're 100% sure that you have demand for your product, rather than having to create demand when you realize down the line that it just wasn't as high as you may have thought initially.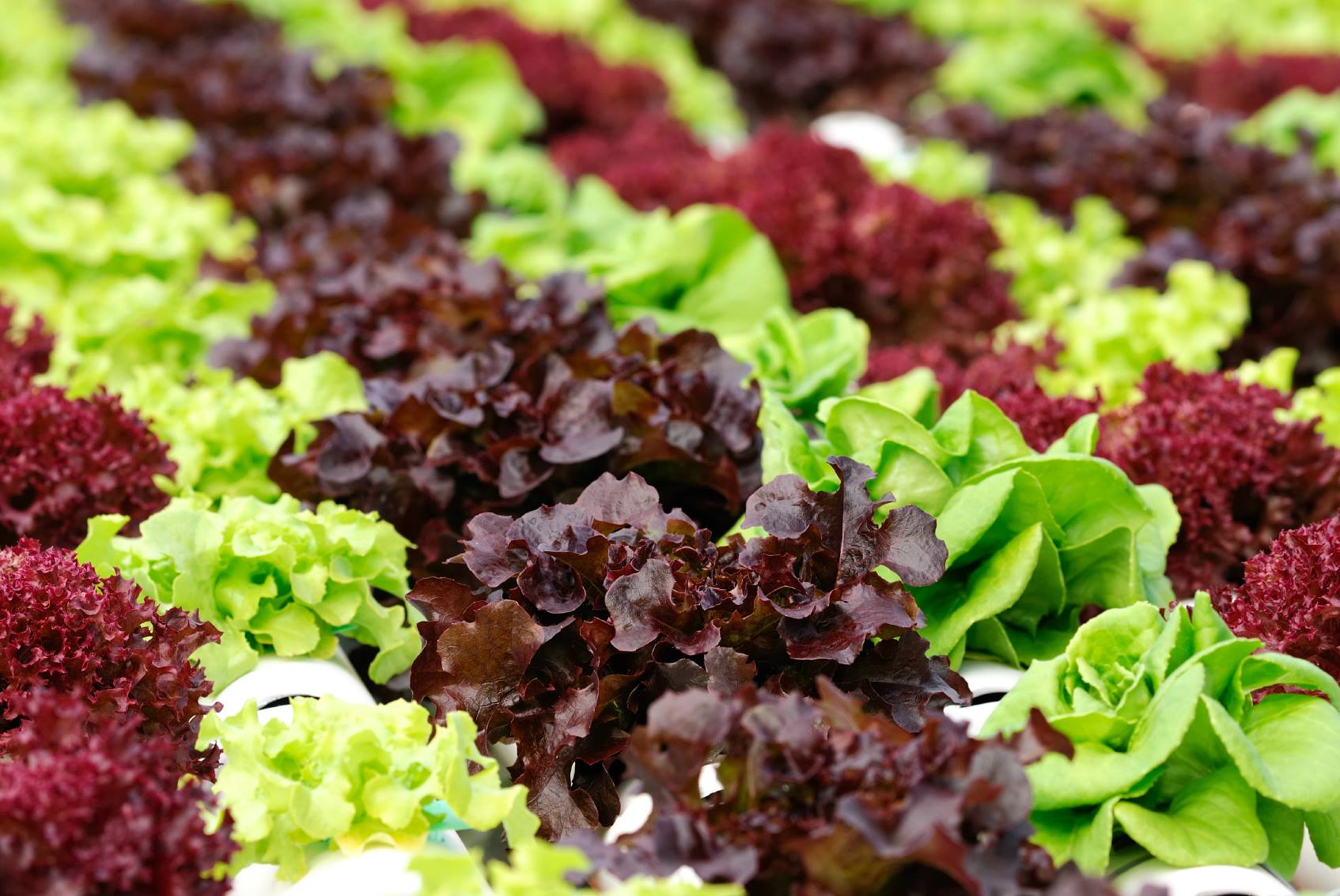 How do you help a person understand that food grown in a soilless environment is not out of a petri dish, that it's legit food that's just being grown in a different way?
The way that we explain it is that you're still growing a seed in a medium using the same kind of nutrient approaches and best practices in terms of temperature and water, all of that remains the same.
You're just more efficient because you're able to produce 20% more produce per square foot than you would in a similar or comparable piece of area in a soil farm. So it's just thinking about how you can do more with less and do it in a year-round way that prevents a lot of the challenges related to pests and diseases.
What has brought you the greatest joy?
Some people who start companies have a really hard time finding good people to work with. Because of what we stand for — our primary driver is to do what's right for all involved and get people to think and act differently for the benefit of the environment and people's nourishment, not make a lot of money — it hasn't been hard to find really good people.
You just have to stay steadfast to what your values are. And don't let them become compromised. Like Mark Cuban says, the businesses of tomorrow have to realize they need to lead with compassionate leadership. I think that's exactly right.
What advice would you give to someone who is just starting out in an agricultural business?
This community is very close, like family. They will try to help you in any way they can, not be transactional like it is in so many other industries. Sometimes people — myself included — want to wait until everything's perfect before they talk about it. But you will benefit by developing your brand early and developing those relationships with potential buyers and customers. That way you're already ahead when you are ready to commit to it full time.
What's the biggest opportunity you see in our food system?
I see farming being tailored based on consumers' nutritional needs, without having to add synthetic inputs. Just really thinking about what biological drivers will get the most out of the plant to, for example, produce higher amounts of magnesium for consumers that are magnesium-deficient, or for diabetic patients that could reduce their dependence on insulin by consuming a specific type of fruit
What can we grow or provide as an unadulterated food product that can meet certain types of healthcare needs? The challenge will be to develop the trust needed for consumers to think differently about food rather than just being so dependent on a prescription. Wouldn't it be great if someone were able to figure out how to boost COVID-19 immunity using food?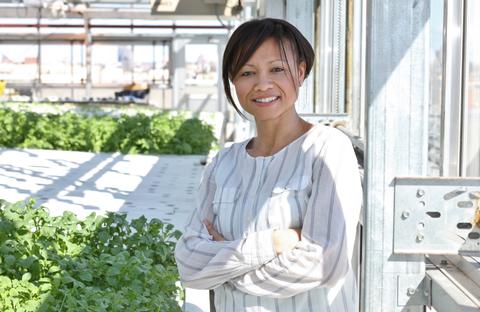 How do you want to be remembered in history?
I want to be remembered for trying to open up agriculture beyond our typical demographic of mostly Caucasian males between the age of 40 and 65. There is a little bit of a gap or hesitation for younger people to get into farming because of the infrastructure costs, and the time it can take to see a higher return, especially when you have student debt on your back.
I would hope that I'm remembered for trying to do the right thing with food waste from a holistic perspective and for trying to open the field up to more, and more diverse, people.
What can an everyday person like me do to reduce food waste?
When supermarkets forecast how much produce to purchase, they base it on historical trends of purchase behavior. So it's important to be very intentional with the food you buy. If we're being more precise about how much we actually need, then we can be a little bit more efficient on the food waste that's being generated.
What are you doing in the agriculture industry that you want people to know about?
We are very much interested in substituting plant-based alternatives to eliminate the need for anything synthetic in fertilizer.
And we want to push the needle on making food more nutrient-dense and to get restauranteurs and anyone making food to think about how better nutrition brings value to the consumer, rather than concentrate on the next trend.
If you could have anyone in the world over for dinner, who would you invite and why?
I would invite President Obama. I'm not a politics person, but I would love to understand how to get things done in a bureaucracy to better serve the public. I think there's a lot of psychology involved in just understanding all the dynamics in play.
How find Tinia and Re-Nuble
Web — re-nuble.com
Facebook — re-nuble
Instagram — @re_nuble
Twitter — @re_nuble
LinkedIn — Tinia Pina
Linkedin Business Page