Is it possible to actually die of boredom? Well, scientists have found that people who complain of boredom actually live shorter lives. That's right. People who complain of boredom are more likely to die young. I thought National Anti-Boredom Month would be a great time to publish a light piece on boring food and beverage.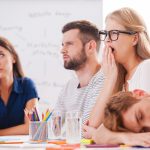 In a longitudinal study of 7,000 participants over 25 years, respondents who complained they were bored were 40% more likely to have died by the end of the study. Specialists from the department of Epidemiology and Public Health at the University College of London reported lack of interest also made people higher risk takers and included a large number of people who were more likely to suffer from depression.
So, technically, if we do our jobs in the meetings and events industry well, it could be said that we are helping to keep people from dying young. And when it comes to food and beverage, if we keep our menus healthful and interesting we are helping people to live a long and healthy life.
OK, that may be stretching it just a bit. Living a long and healthy life is up to the individual, but we can do everything possible to ensure an engaging and inspiring experience. Perhaps National Anti-Boredom Month is a good time to explore this?
How many times have we attended a banquet that seemed totally uninspired? Boring banquets happen and for those with food allergies, involuntary eye rolls (the universal sign of boredom) at the lack of available choices, could be a silent killer.
Yes, I mean "silent killers" in two ways. Lack of attention to the needs of our attendees, including attentiveness to their dietary needs, can actually cause harm. There are countless stories of people who are unable to comfortably attend or enjoy their event because they had food that was cross-contaminated or improperly labeled.
I also mean "silent killer" because serving greens and fruit, and only greens and fruit three meals a day, to someone who is gluten-free or has some intolerance we don't know much about, is so two years ago- before understanding dietary restrictions went mainstream.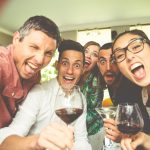 Let's give our attendees the best possible experience, every time. It doesn't take much to find inspiration when designing a menu that is exciting, even for those with food allergies. And if you just can't look at another menu to try and build in interesting dishes that will enchant and delight custom eaters – call me. Really. This is what I do. I can help. Use National Anti-Boredom Month as a reason to get inspired and if you are feeling short on inspiration, send me a line.