Meeting planners are worried about many things when thinking about accommodating guests with special dietary needs, but one of the major fears is the cost. This concern needs to be addressed up front and throughout the planning and budgeting process with both your suppliers and your attendees so you aren't sinking your event budget.
Take a recent question I received after a webinar I gave for Collinson Media.
Cathy just hosted a conference for 4,300 people. Of the 458 special meal requests she received, 41 were halal and 12 were kosher. With seven meal functions during the three-day conference, that equated to 390 Kosher and halal meals she purchased for 53 individuals. These special meals usually cost close to double the "regular" meals because they must be purchased from an off-site certified kosher or halal vendor and delivered to the event venue. So, when only 99 of the 390 meals were picked up, Cathy had to "eat" $15,000 in lost food.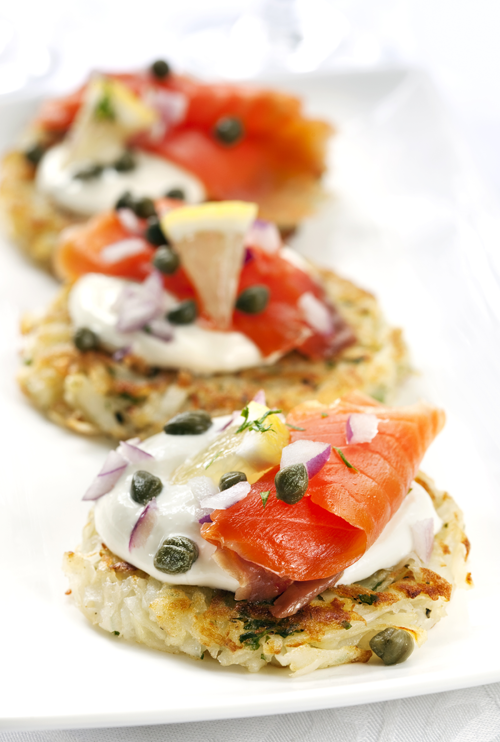 Since she tracked who did not pick-up their meals, Cathy wants to know what she can do to make up that cost or avoid the same thing happening in the future?
Although I don't think she can go back and charge them for their uneaten meals since such a policy was not communicated to them in advance, I suggest she ask them why they requested the kosher or halal meal but did not pick it up. Were they able to find something on the regular menu or did they go elsewhere to eat? Some kosher and halal consumers are inclined to eat the vegan or vegetarian meal option. 
I would also explain to those kosher and halal attendees these meals cost the association more than the standard meals, and having them go uneaten caused the association to lose money—a loss that could potentially be applied to all attendees in the future, potentially raising registration fees.
As for managing this process for future events, I offer the following tips:
Let attendees know that to ensure their health, safety and care, special meal requests will be tracked.
Cathy did the right thing in tracking which attendees picked up their meals. To help manage the process to avoid such a loss at future meetings, I'd recommend being very clear about the costs of uneaten meals upfront.
On your registration form, if someone requests a special meal, especially kosher or halal, create a pop-up box that asks if they would enjoy the vegetarian or vegan option or require the kosher- or halal-certified meal. If they select the certified meal, let them know there is an additional fee associated with the request and that you're happy to provide them a meal, as long as they are willing to eat it. You will be tracking who picked up the meals and any meals not picked up will be charged back to the attendee. If they know this, they might think twice about ordering the meal unless they really need it.
For the planner, this requires no more work than tracking your normal meal pick-ups—plates consumed against meals guaranteed—but because these meals are a higher-priced ticket, this allows you to limit special requests to attendees who actually need them, and recoup costs incurred when they go uneaten.

Ask which food functions guests will be attending.
This is a money-saving process for any meeting, whether there are special needs or not. If your meal functions are not required, some participants might eat elsewhere because of other obligations, because they don't have trust the event to meet their needs, or simply because they want to. By using this information along with special-needs requests, you help not only your attendees but also your catering vendors.

State that special meal requests not indicated on the registration form will be limited or not be honored onsite.
Although a caterer should be prepared to accommodate a few additional requests of each specific type of meal—vegan, kosher, vegetarian, gluten-free—letting your attendees know that advance requests are preferred and/or required will minimize the number of requests onsite, helping to alleviate any added costs to you.
Work with F&B vendors to track meal requests at each event.
As mentioned above, work with you food-and-beverage vendor to track not only how many plates were served at each meal function, but also the number and type specific meal requests, as well as how many requests were made that weren't ordered in advance. This helps build history, and it will make planning next year's event easier.

Before the event communicate to attendees the process for special meal requests on site.
On each attendee's registration confirmation, list the dietary needs they mentioned and provide a statement that they will receive an email 10 days before the meeting outlining your process for managing dietary needs. Also  in your email remind them that they ordered a special meal, and let them know: 1) they will receive meal tickets (see below) for each food function at registration; 2) the meals will be hand-delivered or located in a specific area; and 3) they should touch base with thier banquet captain or talk to their waiter. You could even provide a menu outlining what they will be eating and provide a contact person on site who can address any problems.
Provide meal tickets to attendees with special meals requests.
At on-site registration, provide each attendee a "meal ticket" for each meal they will be attending. This card should include their name, the meal function and their specific dietary need. Be sure to also create these for your caterers. Let attendees know to provide this card to their server or banquet captain when they sit down to get their meal.
Meal tickets help you, the attendee and your caterer easily manage special meal requests. It also ensures safety and accuracy for those requests.
By asking the right questions and communicating your noble intentions of meeting the dietary needs of your guests, you will deliver a sense of comfort to attendees as well as showing them that they also have to take responsibility for their needs at the event.
Do you have any other tips that have helped keep dietary restrictions from sinking your event budget? Please share below.
Overwhelmed by dietary requests? Let Thrive! manage them for you and/or create customized meal tickets and menu cards for your attendees. Call now to discuss options.