A few days ago when reading my Facebook timeline, I noticed an event planner friend posted the following about an upcoming wedding he is attending:
THOSE WERE THE DAYS! Remember the days when you would get a Wedding RSVP that ask if you need the Vegetarian Option for Dinner…I saw one yesterday and I am not exaggerating that said- See Reverse Side for Meal Options…It said Check the Following: __Beef free, __Chicken-free, ___Fish-free, ____Vegetarian, ___Gluten-free, ___Egg-free, ____Mango-free, ____Cantaloupe-free, ___Nut-free! I had to flip it back over to make sure it was a wedding invitation and not me checking into a hospital! OH MY!!!!!"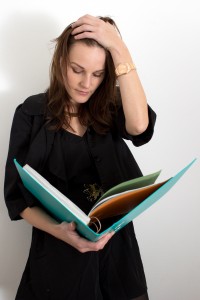 Following the post was a long comment thread that trended toward outrage and resentment for the myriad special dietary needs that appear in modern life. There is even a school of thought that claims food allergies are psychosomatic – a phenomenon of mass hysteria and simple bad manners.
As an event planner I understand where my friend is coming from. It's a frustrating issue to deal with. It can be overwhelming trying to cater for even one person with multiple needs, let alone a variety of different dietary needs at an event for 10, 20, 100, 300, 1,000 people. That creates a whole lot of custom orders the event planner has to worry about, the chef has to prepare and the banquet staff have to painstakingly deliver to the right guests in a crowded room. Planning many different plates is challenging, frustrating and probably not cost effective.
As a food-allergic person, however, the comments on his post frustrate me to no end. Why is it such a burden to these people? Is it really so audacious for a guest to ask for something we can eat? Don't they understand that if the guest eats those foods they could get seriously sick or possibly die? Can they imagine trying to eat like that every day? Walk a mile in our shoes and see how it feels to not be served a meal, go home hungry, sneak in our own food or avoid the event all together because the planner or hotel said sorry, they won't feed us!
My perspective as a member of both sides of this argument gives me a special awareness of just how complex the issue is. Unless you have a food allergy or other dietary need, people tend to look at the request for exceptional treatment and see it as an egregious breach of etiquette. But the food-allergic guests just want to be able to attend the event and get something to eat that won't make us sick or kill us. We have that right.
The reality is that food allergies are legitimate needs that must be accommodated, not trendy whims of a spoiled population. Sure, special food requests may sometimes reflect preferences and intolerances rather than true, life-threatening allergies. But most of us who eat like this do so for health reasons; we do not choose to do so. We did not go to Wal-Mart and pick up this problem in aisle 12 and we can't return it. We have to adjust so we aren't sick and don't have constant headaches, sit on the toilet the rest of the day, get hives all over our body or actually die.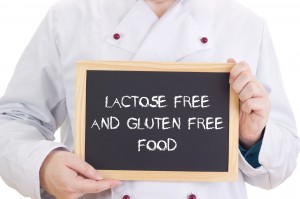 Unfortunately the needs are only getting more common. This means extra work and possible expense for hosts and event planners, as well as a new layer of complexity. Luckily, if you understand the various needs, learn how similar some are to others and know how to to safely prepare meals, you can probably combine some needs to create fewer custom meals, save money, create new revenue opportunities and have happier guests.
It's time to accept special dietary concerns as the prevalent reality they are and begin to find creative and delicious solutions to accommodate these needs. In the process, we will help food-allergic guests feel welcome in our homes, our events and our lives.