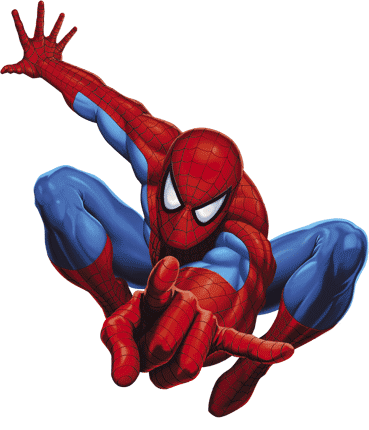 The health of your event, your attendees and our nation is a great responsibility that meeting professionals must embrace
I never thought I would be quoting from Spider-Man (although my nephew would be proud), but the meaning behind Uncle Ben's statement — "Remember, with Great Power Comes Great Responsibility" — to Peter is truly why I started my company and now this blog.
When I found out eight years ago I had an allergy to yeast, you would have thought I'd be traumatized – I had to stop eating anything that contained yeast, sugar, vinegar, dairy, white flour and numerous other things. But, amazingly, I wasn't. I knew that to feel better, it's what I had to do.
And, boy did I feel better! No more sinus infections, mood swings, lethargy, etc.
I went on planning and managing hundreds of events for my company over the next few years. Having hotels and catering companies provide me meals that did not include food on "the list." Sometimes, the meals were flavorful and creative – Walt Disney Resort Destinations is committed to providing well-balanced meals that meet your special dietary needs while you're on their property – and sometimes they were just plain gross – boiled chicken with a side of steamed vegetables.
But after four years, it got a bit boring and I realized that I wanted more. When I went "cold-turkey" with my foods, it never crossed my mind to be healthier or to find food that could replace the things I couldn't eat. I just eliminated the things on the list provided in The Yeast Connection. I was healthier in some sense, but I was not eating a nutritionally balanced diet.
That's when in 2008, I read one short sentence about the Institute for Integrative Nutrition (IIN) in Natural Health magazine, I realized I could maintain my diet and eat food that tasted great. What a novel concept! At IIN, we learned about the different schools of thought on nutrition and how we could use lifestyle elements – especially diet, to improve health, prevent diseases and help others.
I'm not quite sure when I had my "AHA" moment exactly, but when Dr. David Katz, MD, a nationally recognized nutrition expert who co-founded and directs the CDC-funded Yale Prevention Research Center quoted Spidey's Uncle Ben, I knew that I had both the power and the responsibility (20 years of event planning experience and history with food allergies) to make world healthier one event at a time and wanted to own a company to do just that.
$26.3 billion was spent directly on food and beverage at meetings in 2009.
Results recently revealed by the Convention Industry Council from The Economic Significance of Meetings to the U.S. Economy study done by PricewaterhouseCoopers LLP, have found that the U.S. meetings industry supports:
1.7 million jobs
$263 billion in spending and
$106 billion share of the GDP
The study also found that in 2009 nearly 1.8 million meetings took place in the U.S, with an estimated 205 million people, representing domestic and international delegates, exhibitors and organizers attended the meetings. And, attendees spent $145B on attendance‐related items, the majority (46%) on registration fees, accommodations (17%) and food and beverage (13% or nearly $24 billion).
The 1.7 million jobs generated by the meetings industry is larger than many U.S. industries, including broadcasting and communications (1.3 million), truck and rail transportation industries (1.5 million) and computer and electronic product manufacturing (1.1 million).
Top those statistics with the growing number of chronic diseases* and food-related health issues in the US each year:
12 million Americans have food allergies**
25.8 million Americans suffer from diabetes
133 million Americans – almost 1 out of every 2 adults – have at least one chronic illness
1 in every 133 Americans has celiac disease
1 in every 3 adults is obese and almost 1 in 5 youth between the ages of 6 and 19 is obese
7 out of 10 deaths among Americans are from chronic diseases
What you get is the power, the great responsibility and the opportunity for one industry to help change the health of our nation. Meetings are not going away. Health is not going away. Let's see how we can work together to make the world healthier one event at a time.
It is a BIG task to take on. I'm up for the challenge. Are you?
*Centers for Disease Control, Chronic Disease Prevention and Health Promotion.
**Food Allergy & Anaphylaxis Network