Last week, the governor of Georgia, Nathan Deal, signed a bill into law which makes Georgia events safer for attendees with food allergies. Georgia SB126 allows places of public accommodation such as restaurants, hotels and convention centers to stock epinephrine — the first-line medication to treat anaphylaxis, a life-threatening allergic reaction.
In light of the fact that nearly 50 percent of fatal food allergic reactions are triggered by food consumed outside the home and to foods that were thought to be safe,* allowing event venues to obtain epinephrine auto-injectors provides a huge sense of relief for food allergy sufferers who attend events in Georgia.
According to the Convention Industry Council,**  meeting planners spend more then $54 billion on food and beverage at 1.8 million events (corporate, nonprofit, association, and government meetings) held each year in the United States. The chance for any of the 225 million attendees who attend these meetings to have an allergic reaction to occur is indisputable. And when you consider that 60 percent (9 million) of the 15 million Americans with food allergies are adults, having epinephrine accessible in common event venues is a huge step forward in saving lives at a conference, business dinner or special event.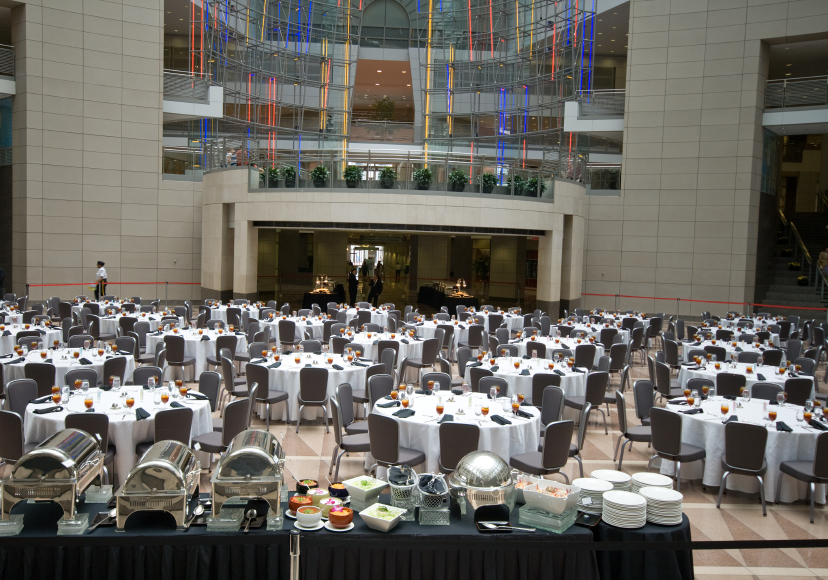 Last fall, I witnessed an industry colleague being treated for an allergic reaction she suffered after being served a meal even though she had provided her life-threatening food allergies to the planning team and the hotel. She is OK and doing well! Her story, however, underscores the need for clear communication between planners, attendees and catering staff, as well as the importance of having epinephrine on hand.
This new Georgia bill not only protects individuals with undiagnosed allergies but also it protects those with diagnosed allergies who might not be carrying epinephrine. I truly hope that the owners and general managers of hotels, resorts, convention and conference centers, restaurants and other meeting facilities will take notice to the opportunity and obtain epinephrine auto-injectors for emergency use.
The bill also provides the necessary Good Samaritan immunity for trained individuals who aren't doctors or nurses to administer the drug, as long as they do it in good faith.
I applaud the efforts the governor and legislators of my home state to protect its citizens and visitors to the state, and I encourage other states to adopt similar legislation. Just as cardiac defibrillators (AEDs) are available in all places of public accommodation, I believe epinephrine should be readily available as well.
*Food Allergy Research & Education (FARE), www.foodallergy.org
**Convention Industry Council, The Economic Significance of Meetings to the U.S. Economy, www.conventionindustrycouncil.com