What's in Season in Coastal North Carolina in May
Do you know a local farmer?
I do — Stephen, Joe & Rachel, Andy, Ryan & Rebecca, Wanda, and Kelton and his mom Corine. These are just the ones I know here in New Bern.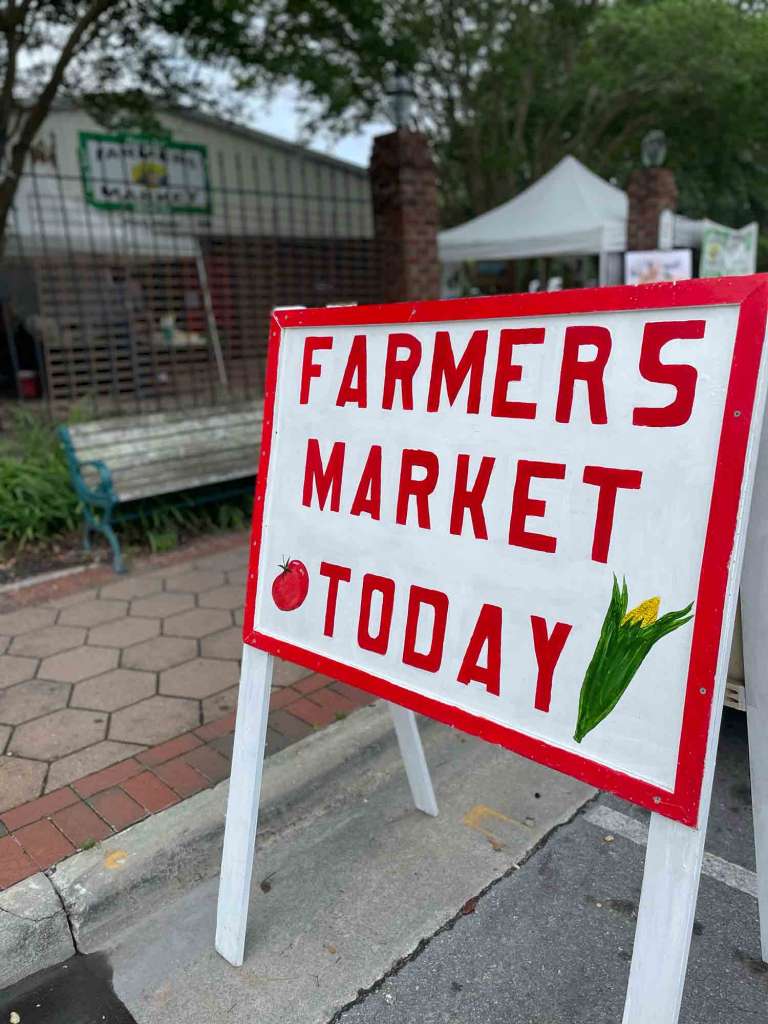 Every Saturday morning, when I'm town, all year long, I visit them at the New Bern Farmers Market. Why? So I can get fresh produce they grow or meats they raise.
Ask anyone "in the know" about the traditional local cuisine of Coastal Carolina and odds are they're going to say that seafood and produce are two defining factors.
Freshness comes directly from North Carolina farmers and our waters. At the peak of freshness and abundance comes different varieties of fruits, vegetables and seafood.
All around us in New Bern, are a plethora of fields, farms, inlets, streams, ponds, rivers and, of course, the Atlantic Ocean, which give us an abundance of seafood and agriculture to enjoy year round.
Above and beyond the pleasures of the palate, sourcing locally produced and raised food is also key to preserving the culture and livelihood of fellow residents.
The Moore's sell produce they grow on their fourth generation 25-acre farm in Beaufort County every week at the New Bern Farmers Market. The farm has been in the family for more than 100 years. Corine, almost 88, has worked on the farm her whole life and comes to market each week.
"Food is part of the culture here. When you buy local, you're supporting local families, communities and economies."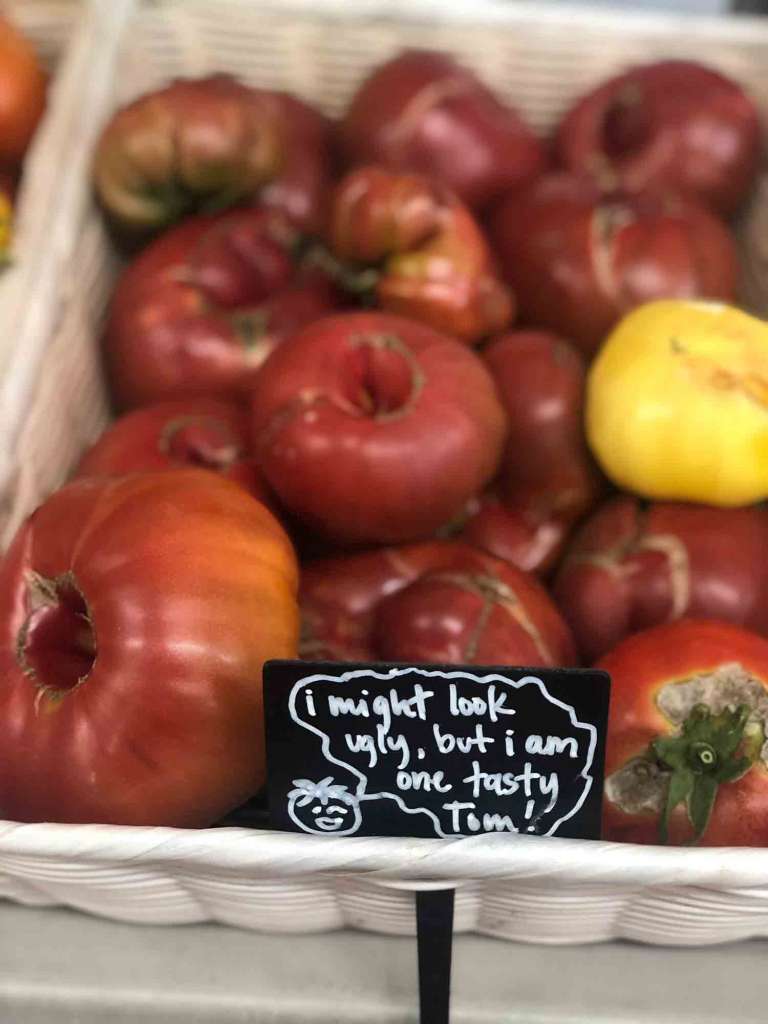 Shannon Register of Morris Blueberry Farm said her family farm is almost a century hold, 93 years to be exact. Her great, great grandfather started the farm and her grandfather started the honor box to allow people to come out and pick when they want.
Karen Amspacher, director of the Core Sound Waterfowl Museum and Heritage Center, who grew up on Harkers Island, near Beaufort, North Carolina, and who is a staunch advocate for North Carolina's local fisherman and fishing industry says "Food is part of the culture here. When you buy local, you're supporting local families, communities and economies."
Taberna resident Florence Brewer agrees. "I want to support them in growing the food I eat. It makes my daily salad fresher, tastier and less expensive." She drives to Newport regularly to visit the Willis Farm, a third generation 50+ year family farm, to buy heirloom tomatoes. "The uglier the better," she says. "When you slice into one, it will be tasty and juicy. Hybrid tomatoes on the other hand may be less expensive and prettier, but not nearly as flavorful as an heirloom."
"The uglier the better….When you slice into one, it will be tasty and juicy."
Closer to home, last week she bought a flat (12 pints) of blueberries from Nelson's Blueberry Farm in Bridgeton. She split the flat with her sister and freeze the berries for future indulgence. It is "so much cheaper. I can freeze them and have them for a month."
The one thing I noticed in talking with people who shop local is that they didn't vary is the pride with which they speak about the farmers and fisherpersons whose labor and love are put into farming, fishing, crabbing, shrimping and oystering to provide sources of food and income for themselves and their communities.
That includes Cathy and Chris Hadad. Our Taberna neighbors are weekly customers at the New Bern Farmer's Market who not only do they pick-up their weekly online order of pasture-raised chicken, pork, and eggs from Shenk Family Farm, but they get microgreens (young seedlings of edible vegetables and herbs) from Harlowe Custom Microgreens and vegetables from Old Creek Produce.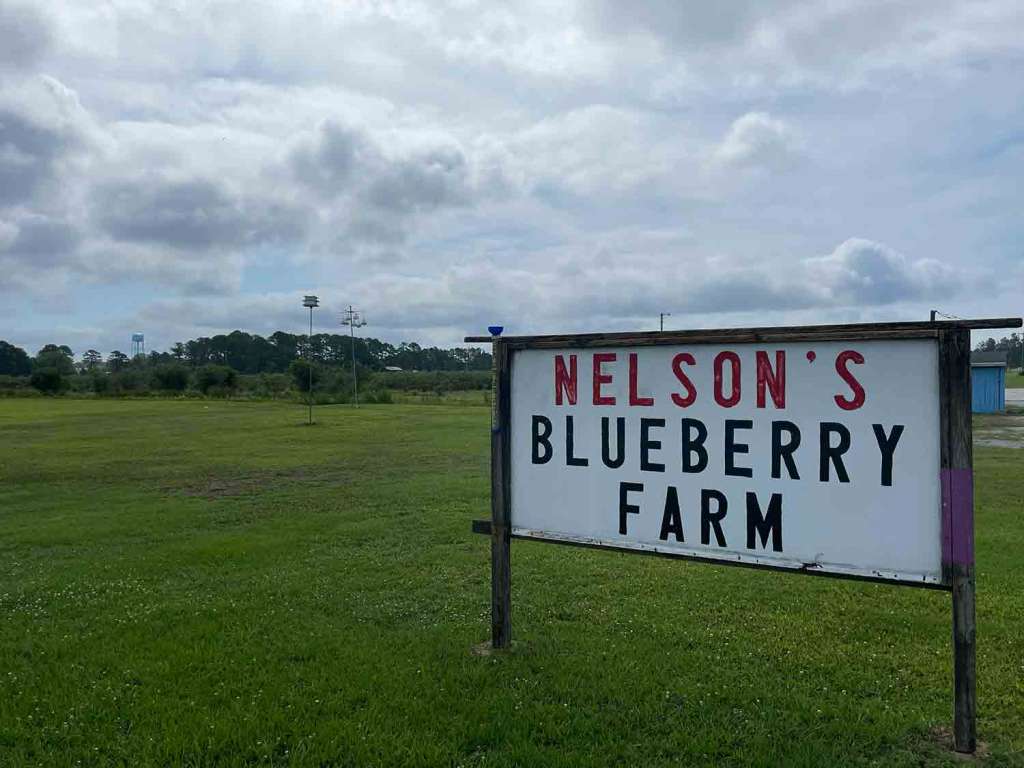 Cathy said that buying directly from local farmers has "made a tremendous impact on our health." They use their fresh ingredients to make three meals a day, plus bone broth. "We only go out to eat, maybe twice a year, so having this variety of food in our own backyard is fantastic and so much healthier."
When chatting with Chef Jamie Davis of the Hackney restaurant in Washington, NC, I found his adamance about sourcing the ingredients he uses every day from local farmers refreshing. Chef Davis buys directly from Beaufort County Organics and Old Creek Produce (plus other local farmers) to deliver delicious plates of food to his customers because "I know the farmers and what and how they are growing the produce. And, I want to support that. It keeps my money in the community and that builds community. I also want to make sure what I'm serving is the best that it can be."
It is inspiring to also know that our local farmers support each other. Rachel Shenk of Shenk Family Farms, which "exists to provide quality meat & eggs in a way that ensures happy and healthy animals, community, and farmers" says that "we enjoy buying from and working with fellow farmers up and down the coast to help our customers and our families lead healthier lives and prepare delicious food."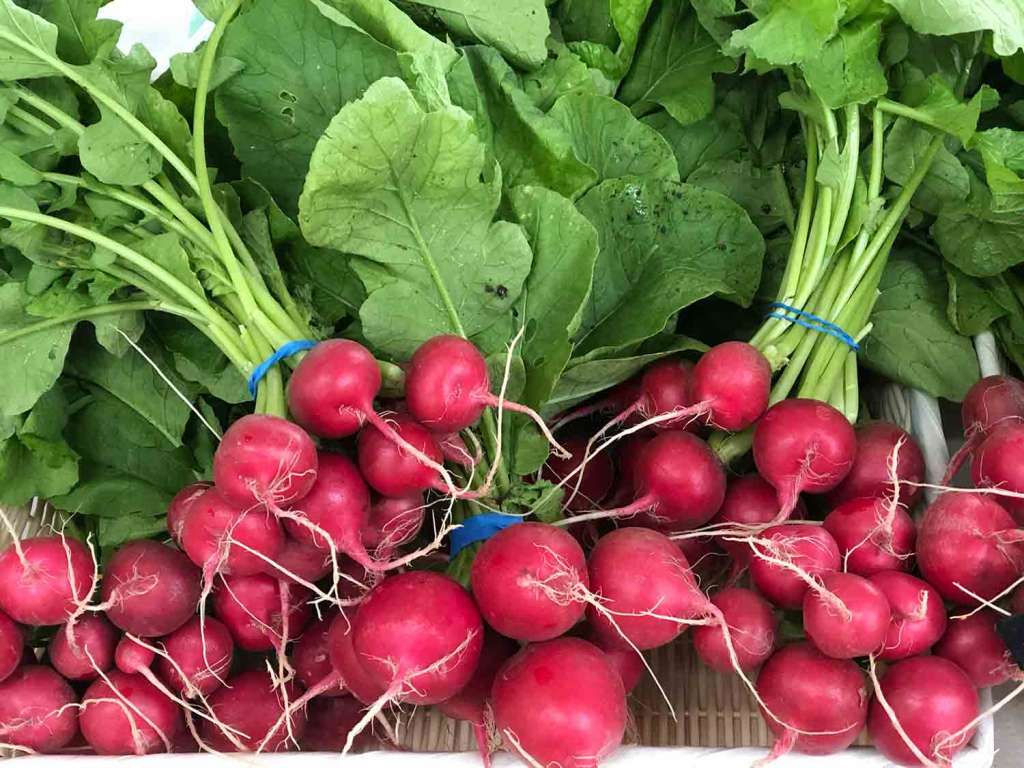 So, when deciding what to make at home this month, stop by the New Bern or Olde Beaufort Farmers markets to meet our farmers, buy something they are selling and try it. The more we know about where our food comes from, the better.
So what is in season this month?
Beans — Butter, Field, Snap
Cabbage
Cantaloupe
Carrots
Corn
Collard Greens
Cucumbers
Eggplant (both Japanese and Italian)
Microgreens
Okra
Onions
Peppers — hot, bell and spice
Potatoes
Radish
Squash — yellow, butternut and acorn
Tomatoes — Heirloom, paste, and cherry
Watermelons
Zucchini
FARMERS MARKETS / NETWORKS
Olde Beaufort Farmers' Market
Beaufort, NC
Open Saturdays 9AM – 1PM
Mid-April through Mid-November
Carteret Local Food Network
A resource for farmers and residents. Offer a multi-farm CSA and a mobile market with a Veggie Bus.
Willis Farm
Wanda Jackson
310 Willis Farm Rd, Newport, NC 28570
Open year round, Mon – Sat 8AM – 6PM; Sunday 9-5
Variety of vegetables