Some expert tips on how to bring your meeting's food and beverage offerings more in line with good cardiac practices.
February is National Heart Health month, and what better way to celebrate than to share ways you can make your conference part of the solution for preventing heart disease? You can do this by getting people moving regularly, whether that means offering formal exercise options or arranging to provide lots of breaks to get them out of their seats regularly. You also could encourage a healthy dose of sleep by minimizing late night partying options when you have early morning sessions. You could even offer blood pressure screening along with meditation as part of a wellness lounge.
But one of the most effective ways to make your event more heart healthy is through your menu planning. This means limiting salt, saturated and trans fats, and sugar, and including more fruits, vegetables, whole grains, lean meats and other protein-rich foods, and foods high in monounsaturated and polyunsaturated fats, such as olive oil, nuts, salmon, and avocados.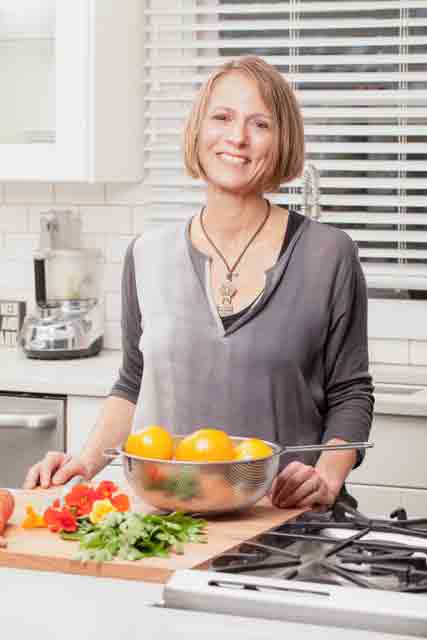 However, that can be easier said than done. I recently had the opportunity to talk with Stefanie Sacks  a nationally recognized culinary nutritionist, educator, speaker, chef, consultant and leading authority on eating to prevent and manage illness. She has a Master of Science in Nutrition from Teachers College, Columbia University, is a Certified Nutrition Specialist, Certified Dietitian Nutritionist, and a graduate of the Natural Gourmet Institute for Health and Culinary Arts, and she was inducted into Les Dames D'Escoffier, an international philanthropic organization of women leaders in the field of food (I am a member too), fine beverage and hospitality. Oh, and she wrote a must-read book called What The Fork Are You Eating writing about how to make food choices for optimal health.
While she decided 20 years ago to focus her career on educating consumers about healthy food choices, she also is a frequent speaker at conferences — and someone who has planned quite a few events of her own. Stefanie says she finds it mind-blowing that, say, a vendor pitching supplements to healthcare professionals has a bowl full of candy giveaways at their booth, or that she is scheduled to present a luncheon talk at a luncheon full of unhealthy food. "There are so many things I have observed over the years that were just wrong," she says, calling misinformation and unhealthy food a systematic problem that infects everything from the elementary education to conventions.
"That's why I feel that all of us who can embody this knowledge — whether it's doctors, or dietitians, or meeting planners — should help others navigate through it. If someone walks away from hearing me speak intending to make just one change, whether it's personally or within the system in which they're working, I will have done a good job."
How can we make food and beverage more heart-healthy for meeting attendees?
The most important thing meeting planners can do is create an open, honest dialogue with food service. Instead of going in and saying, "This is what I want," first find out how the kitchen staff tend to cook their food. Do they roast? Do they broil? Are they willing to cook without butter? Are they willing to reduce salt?
Food service is stretched thin at large hotels and convention centers where events often take place, so try to create a dialogue with the chef where you're not throwing things at them but asking how you can work together. Tell them, "I want to understand how you're doing things. My end goal is to provide X, Y, and Z — how can we reach that and make your job easier? The most important thing is for the event planner to form a good relationship with whoever their food service point person is.
That's where productive dialogues can happen.
Are there certain food groups meeting planners should avoid?
I wouldn't say to avoid food groups necessarily. Just make better choices. For example, do
you really need to have a plate of apple streusel and pastries? If you want to have baked goods, instead choose to have a plate of high-fiber, nutritionally dense muffins, homemade granola bars, and unsweetened oatmeal. That way, you're not taking away this idea of the morning breakfast pastry, but just providing healthier choices.
Offer yogurt, but not flavored yogurt. Instead, offer regular or low-fat plain yogurt, and then offer fresh fruits and honey or maple syrup as add ons. You can do mini frittatas in a muffin pan that are easy for the production staff to make and are a quick, protein bite.
There's a beautiful, healthy, mainly whole-foods and plant-centric breakfast.
Are there any common misconceptions people tend to have around what constitutes heart-healthy food?
People often think something is heart healthy if it is low fat or low sugar, but what they may not realize is that something that's low fat often is full of sugar, and something that's low sugar often is full of artificial sweeteners. In the end, you're better off having a whole-food, plant-centric diet.
And don't trust what you read on the label — labels for the most part are unregulated, and food companies can say whatever they want on their packaging, at least until somebody raises a flag to the Federal Trade Commission.
People in general don't read ingredient lists, they just look at labels, but it is the ingredient list tells the story of the food.
Do you have any tips on how to make it relatively painless to make foods more heart-healthy — any easy substitutions or fun/interesting ways to make healthy options more desirable?
Use oil instead of butter. Cut back on red meat and use fish or plant-based proteins. You can make edible underdogs more enticing with herbs and spices.
Any ideas on how we can change the conversation from what we "should" be doing to what we want to be doing when it comes to providing healthier food and beverage options?
First, we need to get rid of the idea that people want unhealthy food at conferences. I often hear from clients in my private practice, "I have to go to this conference and there's nothing there for me to eat. How do I navigate eating at conferences?" It's very rare you go do a conference where there are options for you.
And it is important to model healthier behavior. When I was an eager student in a clinical nutrition class in graduate school, my professor would come to class with a diet soda with a bag of chips and talk about the fast food places she brought her daughter to on the way home from soccer practice. I thought that was ridiculous.
You need to lead by example. I've always walked the walk and talked the talk and have zero tolerance of people who say one thing and do another. I've turned a lot of opportunities down because they weren't in alignment with my values.
---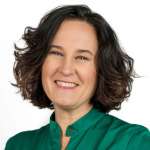 About Tracy Stuckrath
The Dietary Needs Expert, Top 25 Women in the Meetings Industry, Certified Special Events Professional. Tracy Stuckrath brings passion for safe and inclusive food and beverage, expertise through detailed research, and real-world strategies to help her clients establish best practices, increase profit, mitigate risk, and enhance experience with food and beverage. Reach her at 404-242-0530 or hello@thrivemeetings.com. Every Guest Matters. Every Meal Matters.