How does the ADA and Food & Beverage Intersect?
In the August 2018 issue of The Meeting Professional, Tracy discusses ADA and food. Since the Americans with Disabilities Act was amended in 2008, individuals with food allergies, celiac disease and other medical conditions that require them to eat a specific way, are now provided civil rights protections under the disabilities law.
The Amendment added such words as eating, breathing, cardiovascular system, immune system to the list of major life activities that, if affected in any way, requires a person to alter "normal" activities — like eating peanuts, gluten or grapefruit — they are now considered to have a disability.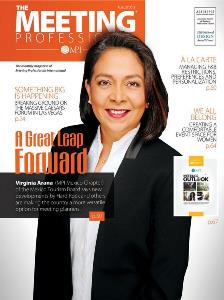 About The Meeting Professional
The Meeting Professional is Meeting Professionals International's award-winning, flagship publication that highlights planner and supplier members while showcasing best practices, trends, destinations and industry leadership. It does this all through in-depth reporting and creative design.