Terra Madre Salone del Gusto: A Delicious Global Movement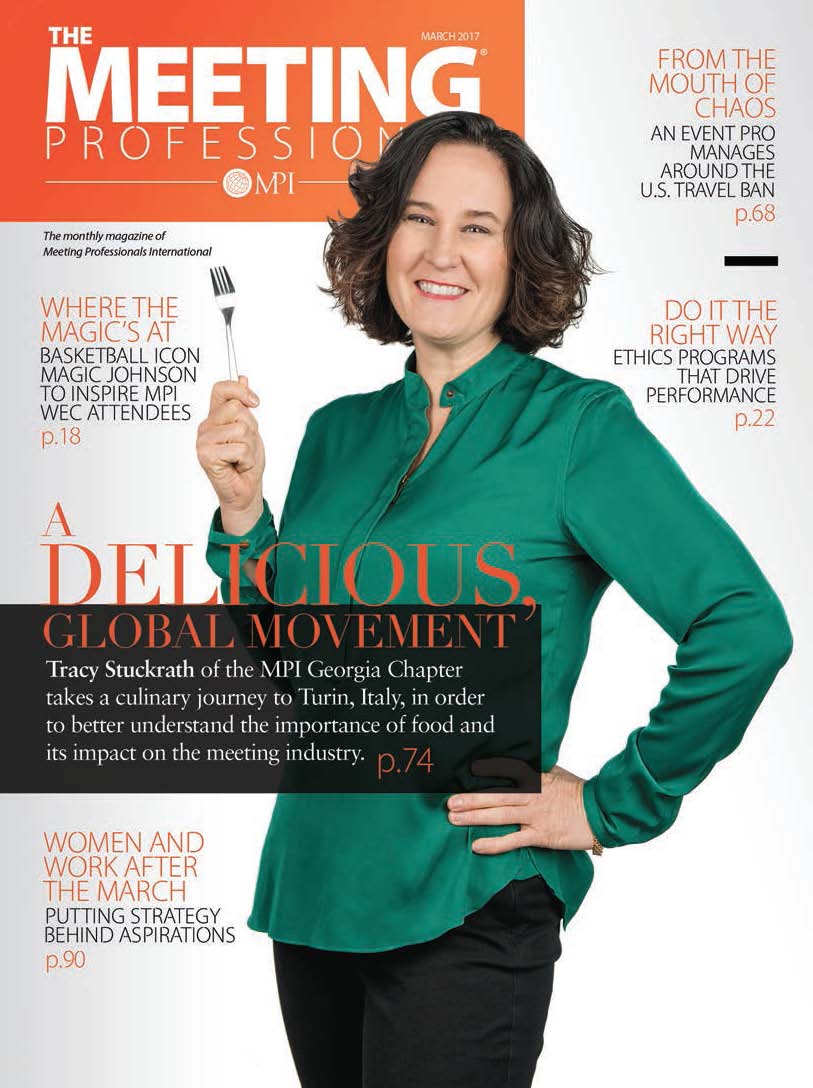 Last September I had the amazing opportunity to be selected as one of 300 US delegates to attend Slow Food International's Terra Madre Salon del Gusto, a biennial event—or better yet, a global movement created in 1985—dedicated to food and gastronomy and educating people on the need to have a "world in which all people can access and enjoy food that is good for them, good for those who grow it and good for the planet."
It was an experience that is hard to describe, but one that had a lasting impression on me. And, I'm grateful to Meeting Professionals International and the editors at The Meeting Professional who gave me the opportunity to share my experience in the March 2016 issue. The lessons I learned at this global movement not only as a meeting planner, but as an international speaker on the importance and value of safe, nutritious and inclusive food and beverage will help guide my business and my teachings in a whole new way.
The global meetings industry is, in all likelihood, one of the largest purchasers and consumers of food around the world—in the US, meeting planners spend $54 billion a year on food and beverage.* We are also one of the biggest producers of food waste as well—globally, 33 percent of all food is wasted. Our industry MUST change to meet the health needs of our guests and participants, be inclusive in our food offerings so know one is left hungry at our tables and be vigilant participants in the protection of cultural and natural assets.
As we promote the "power of what business meetings, conferences, conventions, incentive travel, trade shows and exhibitions collectively do for people, businesses and communities"—Meetings Mean Business—we must also be a driving force in providing good, clean and fair food for all and in sustaining our delicate food system.
To read the entire article on my experience at this delicious global movement, click here.
*The Economic Significance of Meetings to the U.S. Economy, Convention Industry Council, 2012