National Snack Food Month is here and for me, this is really exciting. Snacking is necessary throughout the day for most people just to keep themselves energized and healthy. Snacks are important when traveling. They are also important to keep available during long, all-day marathon meetings.
That makes snacks a pretty important job for those of us in the meetings and events industry. Most of us already do a great job making sure we have healthy options available. We could all do a better job of making sure snacks are not only available at a central location, but that they are more available to attendees on the outskirts of the event.
Allergen-free options are also key. The Big 8 allergens are milk, eggs, fish, crustacean shellfish, tree nuts, peanuts, wheat and soybean. You would be surprised at how many snacks actually have these items. It can be difficult to find snacks that will work for everyone. When creating your menu, don't forget to consider snacks and ensure there is something for everyone, including your custom eater – those with dietary restrictions.
The purpose of Snack Food Month is "to increase consumption and build awareness of snacks during a month when snack food consumption is traditionally low. The result has been a substantial increase in snack food sales during this month. The promotion kicks off on Super Bowl Sunday and publicity is generated throughout the month of February."
People not only need snacks available, they are increasingly relying on them as meal replacements, making it even more important to ensure they are nutritious and allergen-free.
Below are snacks that will accommodate most people with food allergies.
Toasted Quinoa and Beach Bash Poppers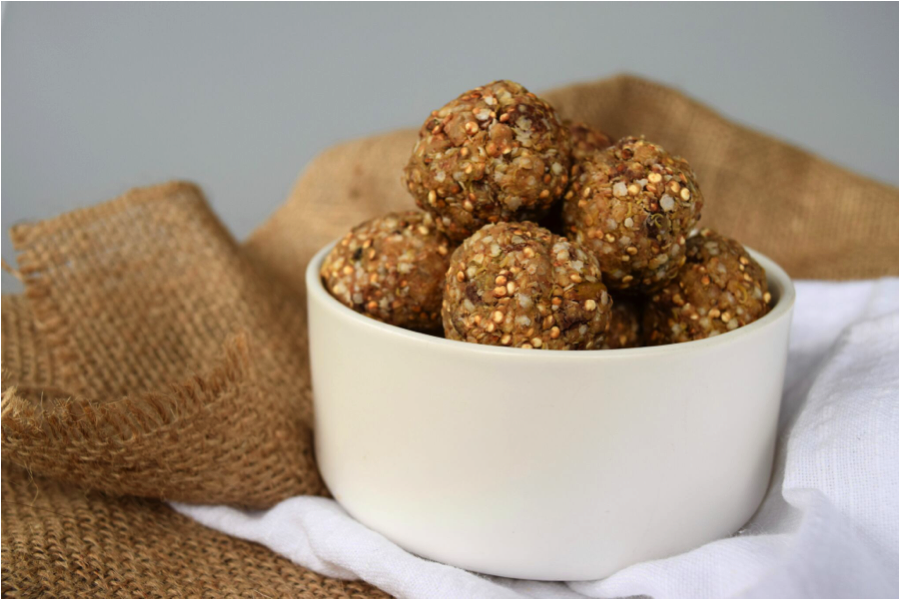 Made with a quinoa, sunflower seeds, and fruit blend, these protein-packed poppers make the perfect on-the-go snack. They travel well, will keep for long periods, and are budget-friendly. Check them out at Enjoy Life.
Veggie Nori Rolls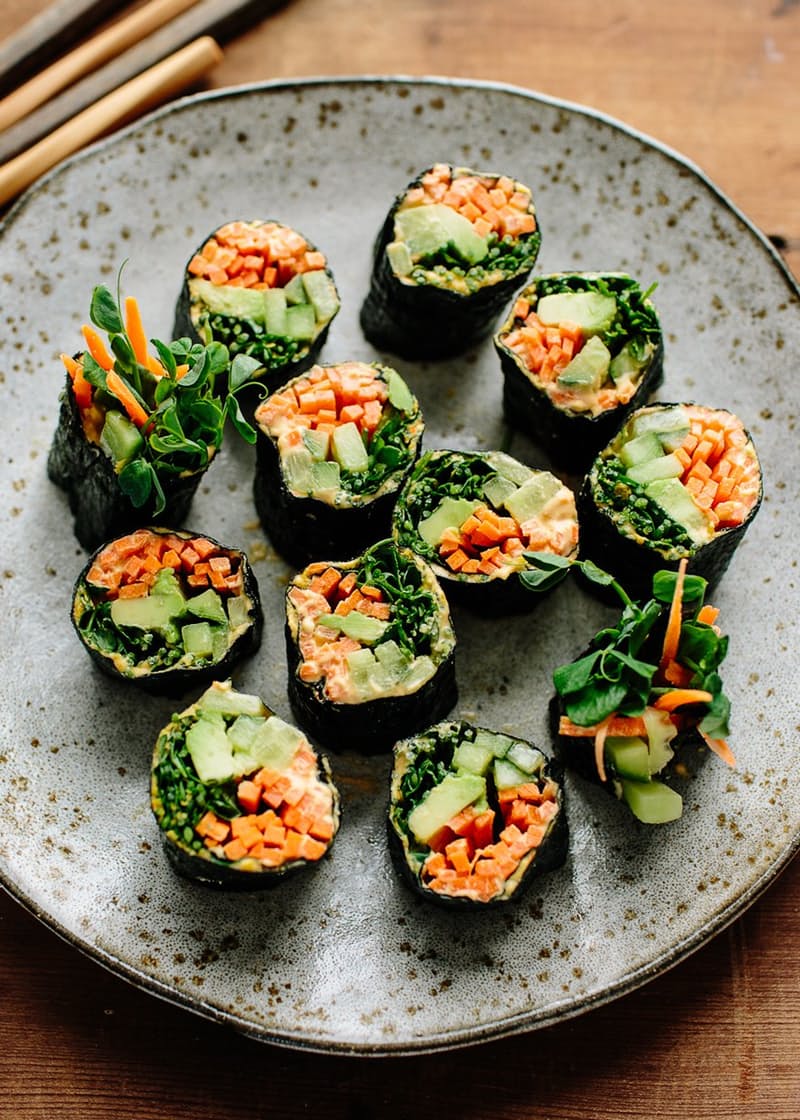 They happen to be both raw and vegan. They have a crunchy-meets-creamy texture. Plus, they are filling, so they meet the needs of those snacks-for-meals guests. Kitchen has the recipe and it's worth a try.
Chef's Bacon & Berry Salad

This is from an awesome Twitter friend. Proof of the Pudding has the recipe on their blog and if you set the bacon and cheese on the side so guests have a choice, you're rockin' a delicious nutritious salad snack that's allergen-free for most guests.
Happy National 'allergen-free' snack food month!