During three of the last four weeks I spent my days teaching a "Farm Fresh" Kid's Cooking Camp hosted by The Cook's Warehouse, Atlanta's premier gourmet cookware store and cooking school. Three groups of 12 junior chefs aged 8-14 got to learn about farm fresh ingredients, how to make delicious, healthy meals with what's in season, and how to enjoy them with friends and family. It was such a amazing experience—I cried each Friday as talked to parents about their kids—and watching the kids enthusiastically make the dishes themselves was terrific to see.
A huge thanks to our sponsors who made the camp possible:
OXO: creator of innovative cookware products.
Moore Farms and Friends: marketer and distributor association of small sustainable, certified naturally grown and USDA certified organic food produce and grown by farmers in the Southeast.
On Monday, Tuesday and Wednesday, I provided them recipes to follow as guides for what they would create on Thursday and Friday for a cooking competition and family meal. They worked in three teams of four for two and half hours to make the five recipes they would eat for lunch.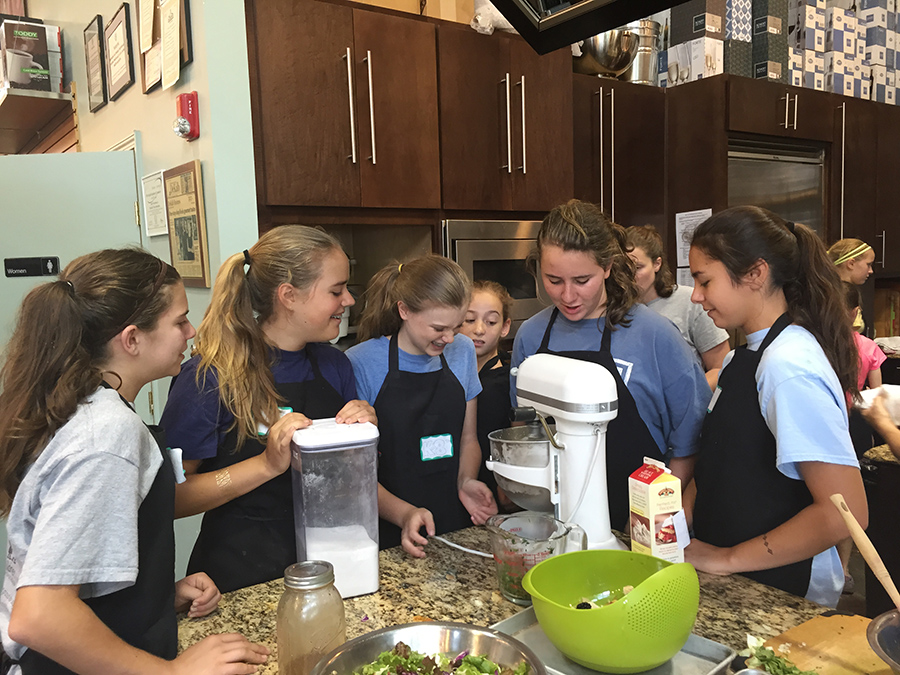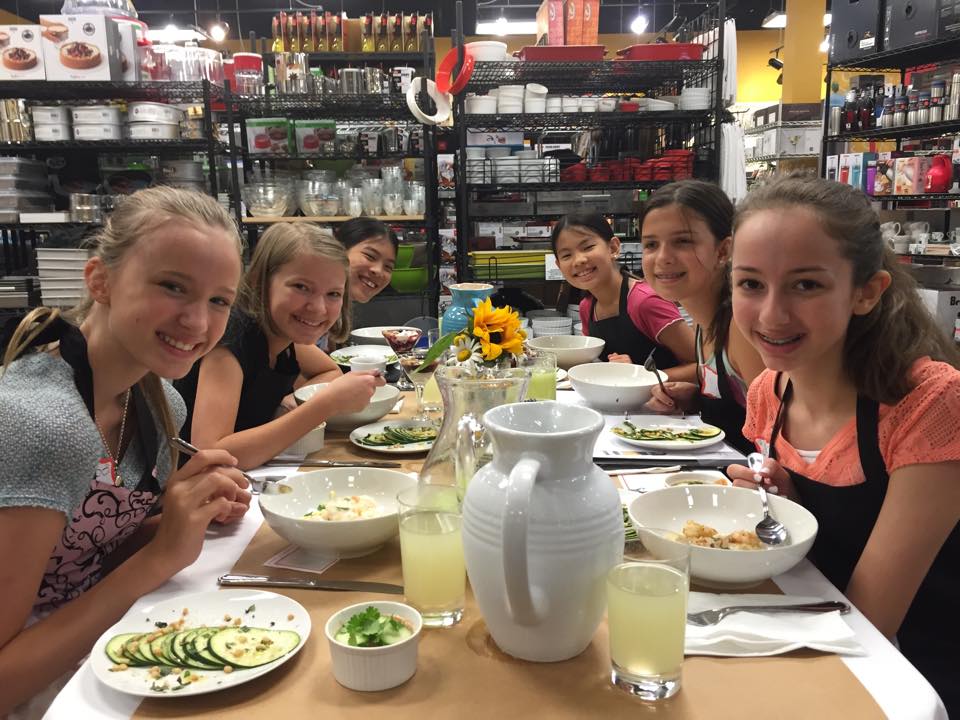 Wednesday's menu entailed making a vegetarian lasagna with squash, zucchini and eggplant serving as "noodles," pasta with a fresh pesto sauce, watermelon and strawberry slushes and peach cobbler. For the pasta, I enlisted the help of my friend Chef Gloria Smiley, an Atlanta-based Le Dames d'Escoffier, who is Cook's Warehouse's resident pasta expert. The kids loved learning how to make pasta from scratch using just eggs and flour and then helping Gloria turn it into angel hair pasta they would enjoy later that day.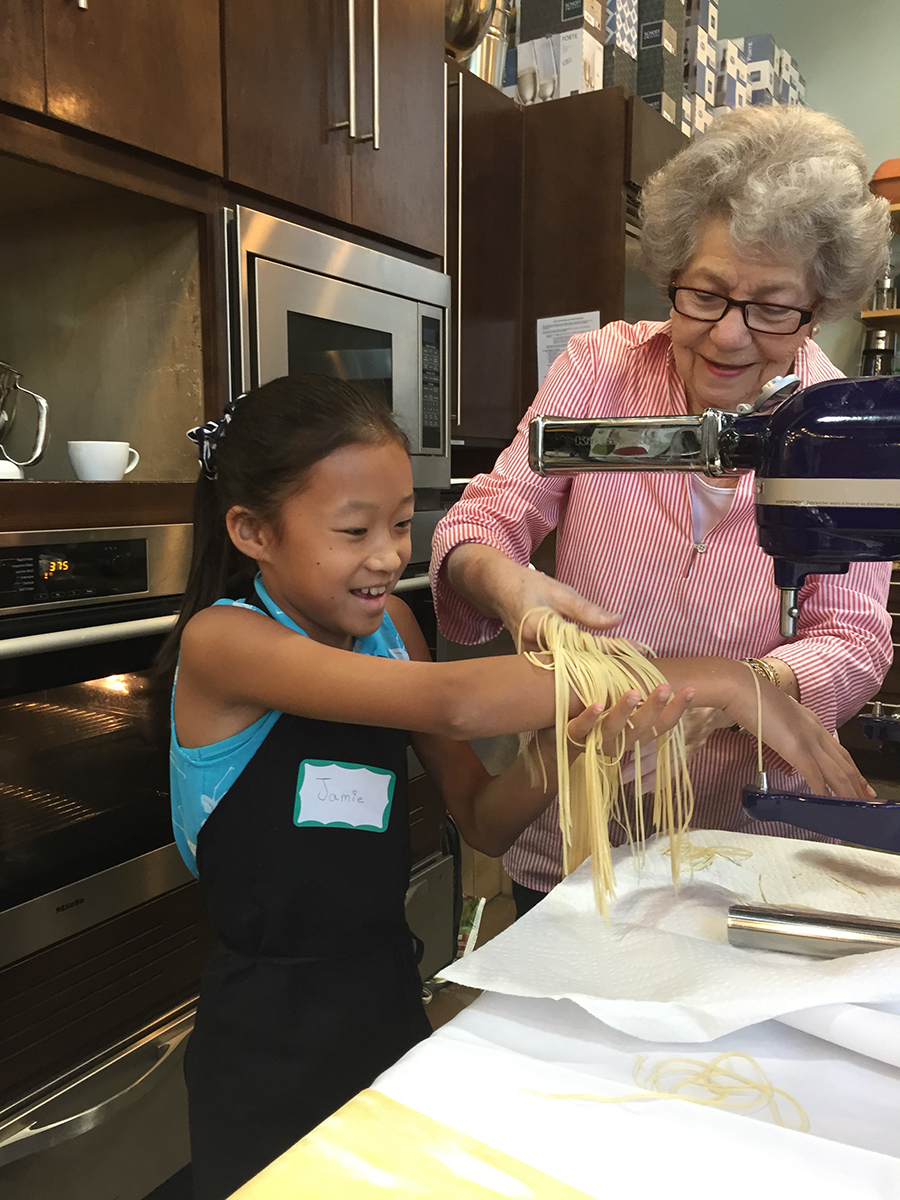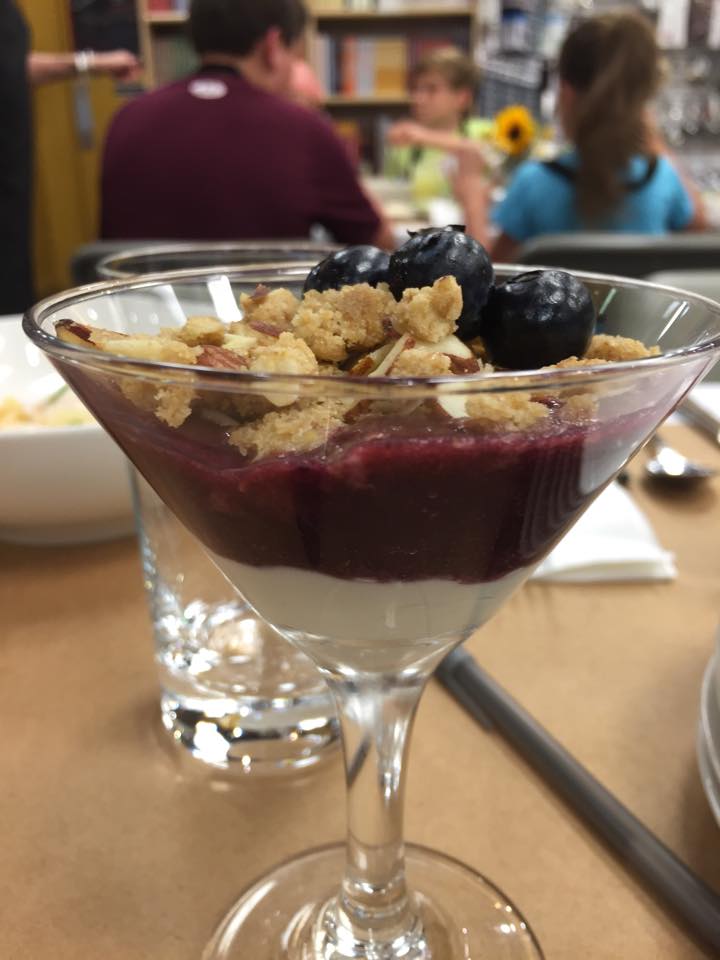 One of the highlights of the camp was the iron chef competition held on Thursday in which the teams created five dishes that a panel of judges—restaurant chefs, farmers, cookbook authors and food stylists—critiqued on taste, presentation, creativity and teamwork. Regardless of the winner, we were SO proud of all the kids for their artistry, passion and attention to detail. The judge's comments were constructive, amazement and praise, including, "I would order this dish in a restaurant."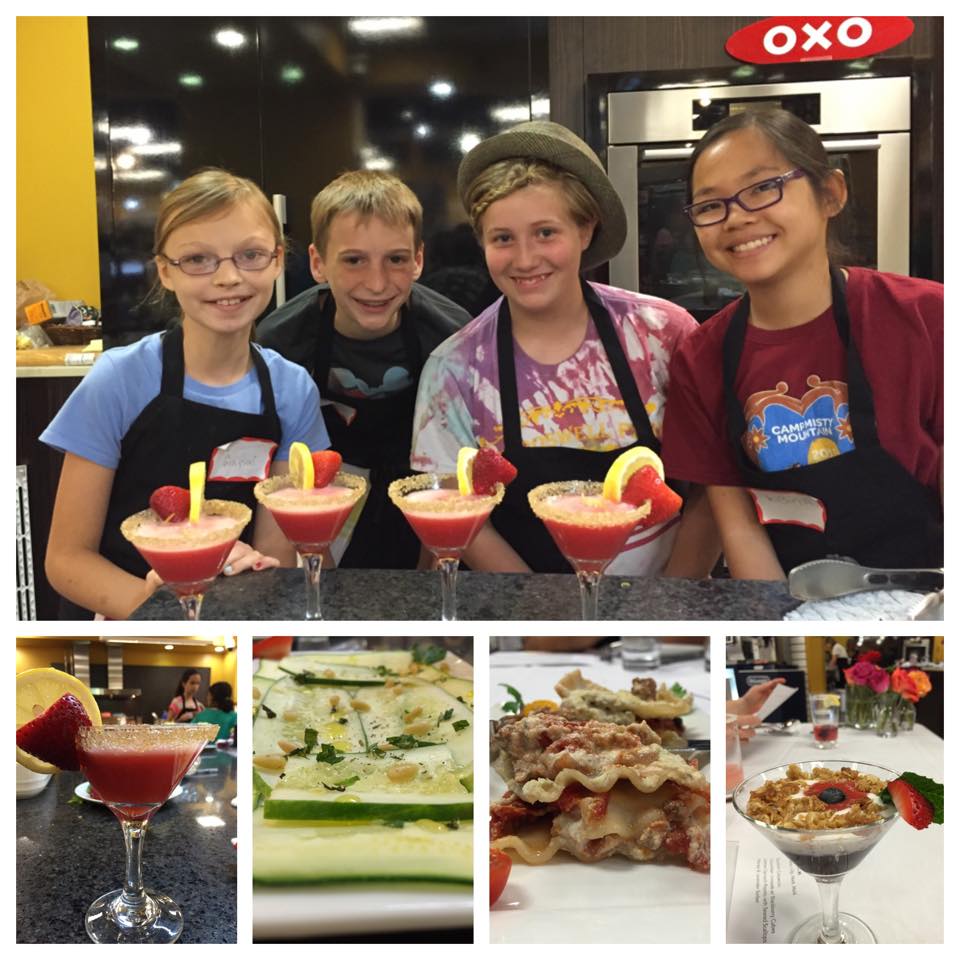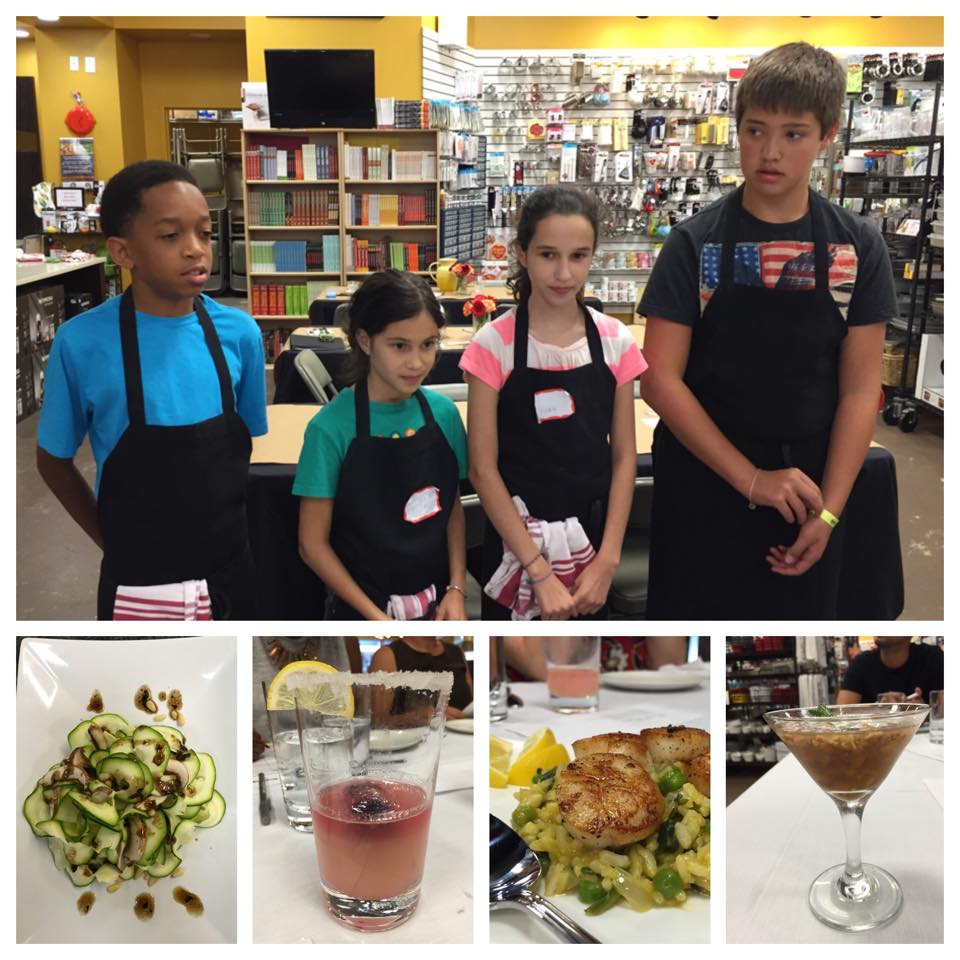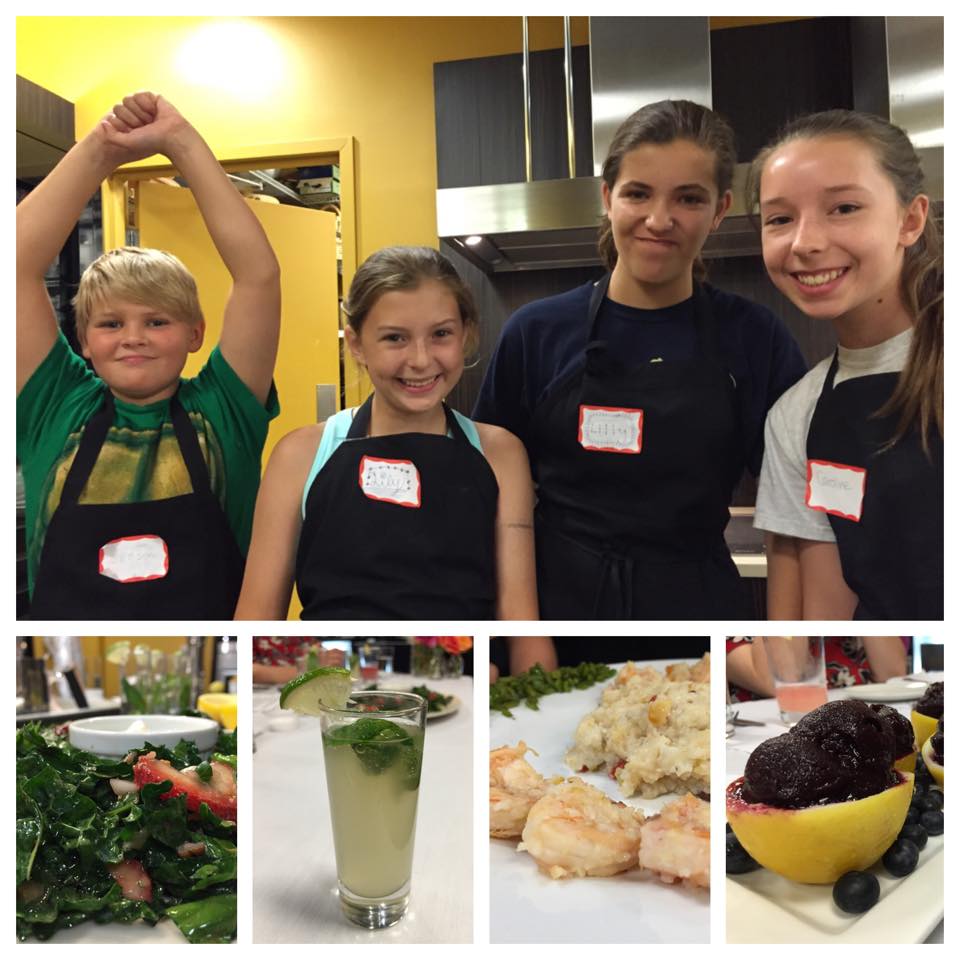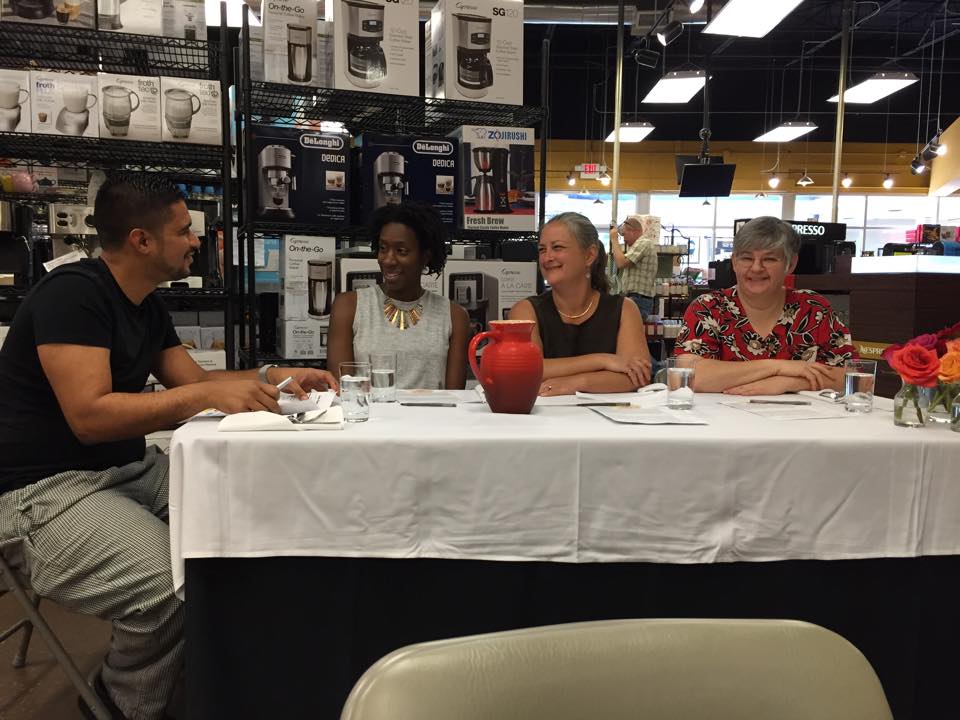 On the final day of camp, the junior chefs had two hours and 15 minutes to work together to create a three-course meal—six healthy dishes—for their families (35-40 people).  Week two, the lunch included zucchini and cucumber carpaccio, ginger limeade, summer kale salad, vegetable lasagna, chicken pilliard with a corn, tomato, and pineapple salsa, spinach and mushroom risotto, and, to top it all off, blueberry cobbler!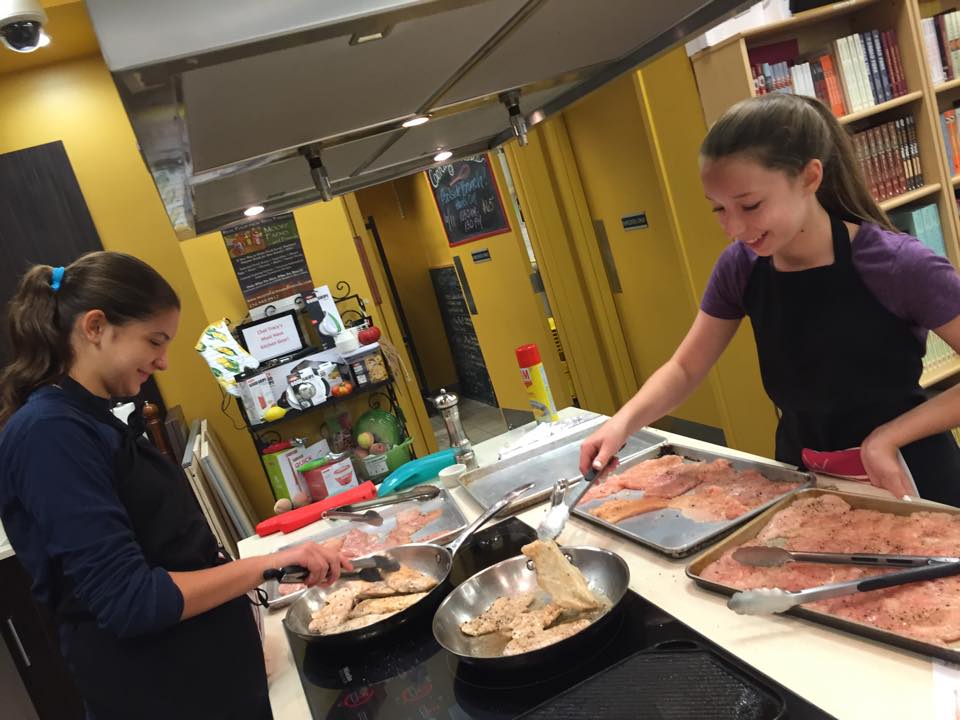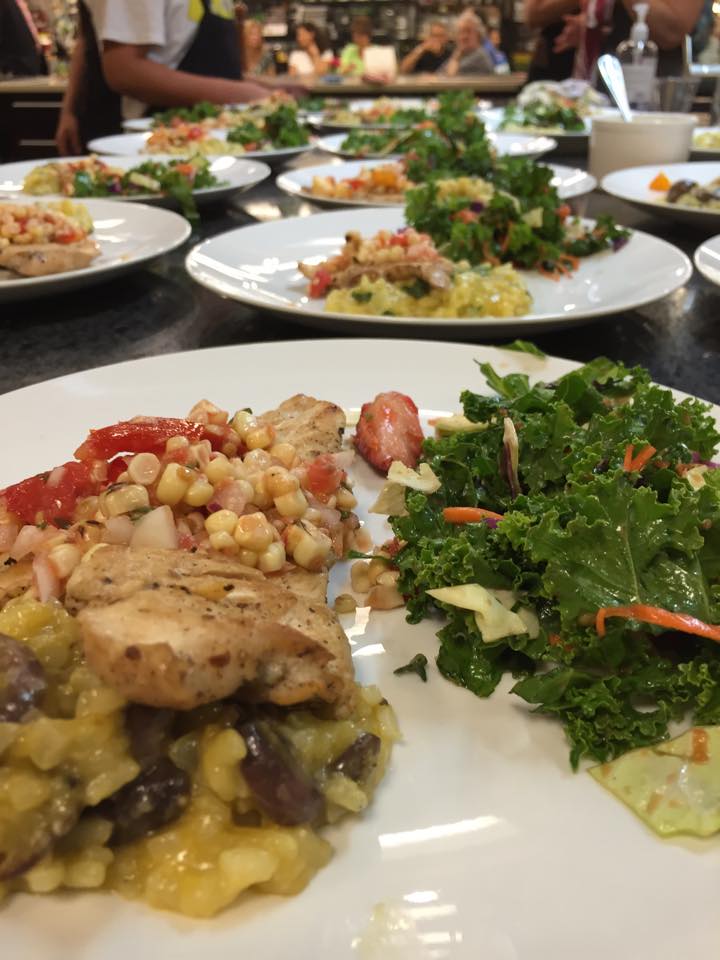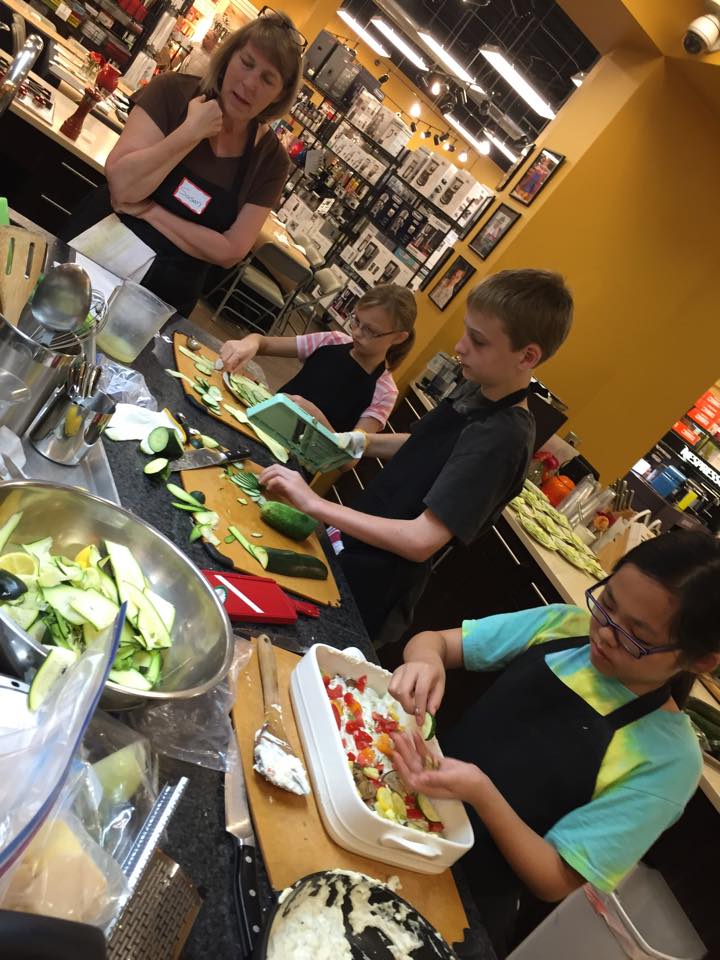 For the third week of Farm Fresh Kid's Cooking Camp we moved to The Cook's Warehouse Decatur location. They were creating the same menu as previous weeks, but this time, because of limited space in the kitchen, the kids learned how to use the always-versatile Big Green Egg ceramic cooker! We grilled shrimp and chicken and roasted vegetables for lasagna.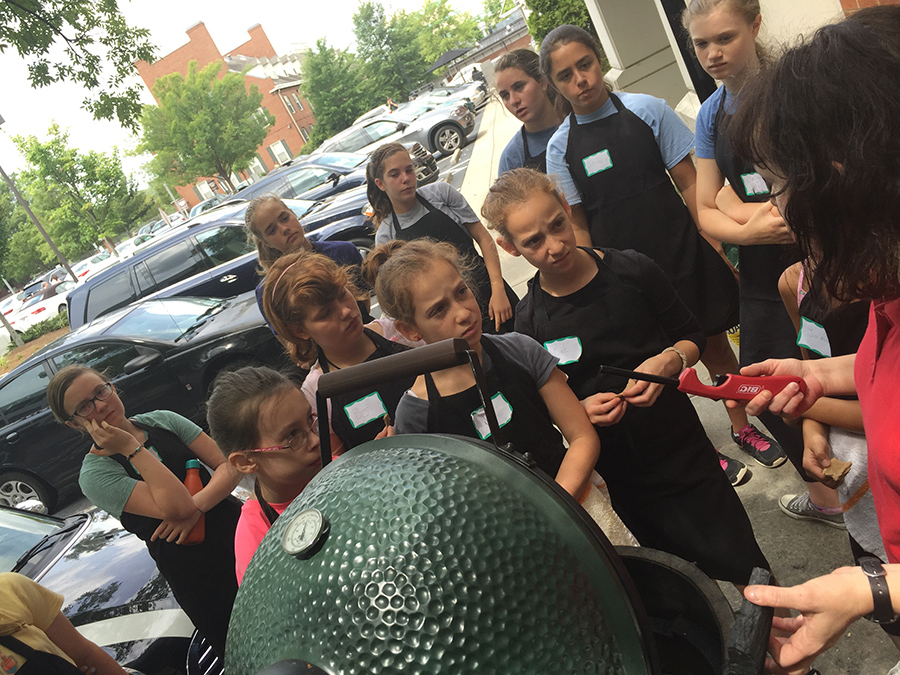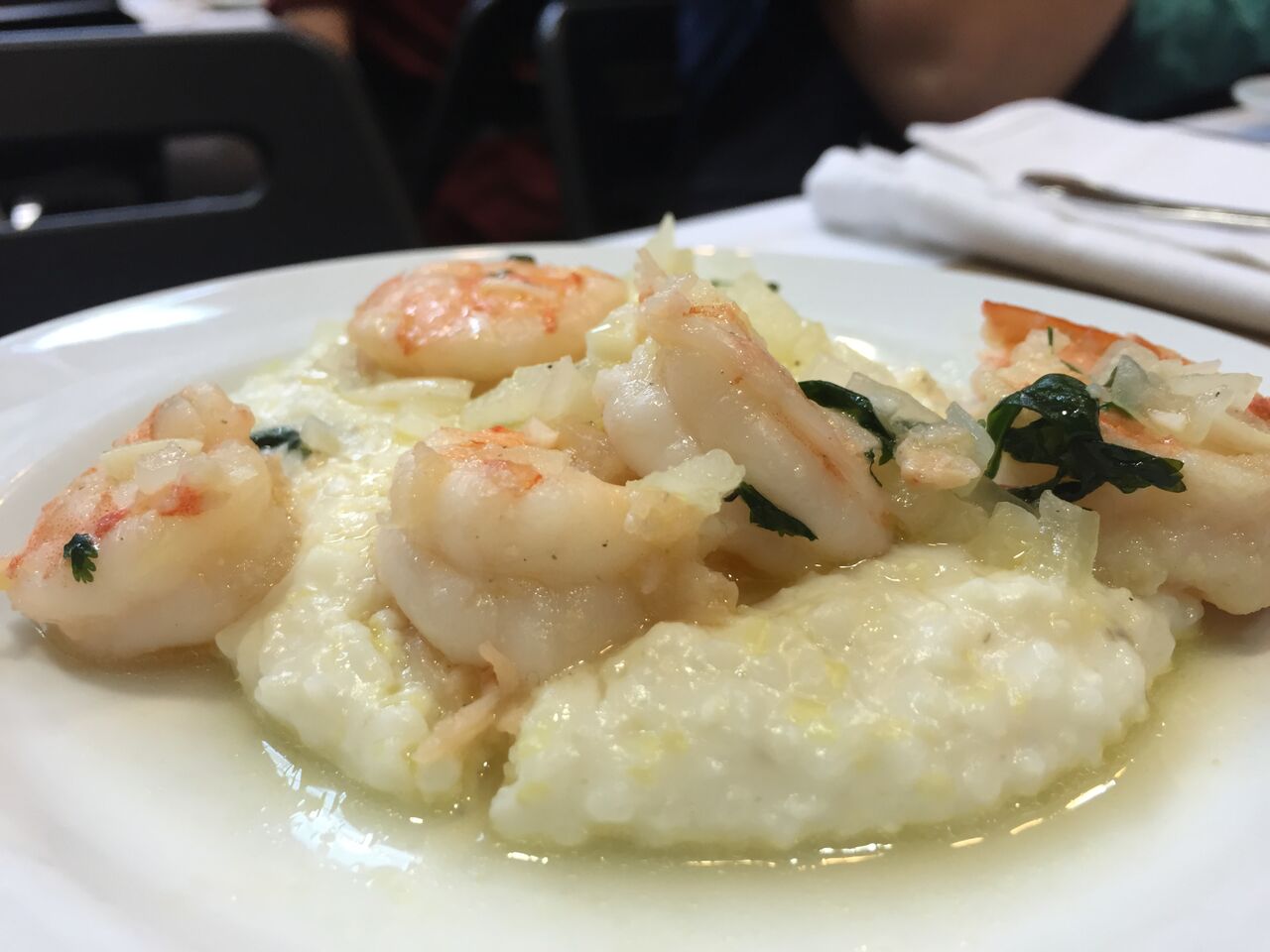 Although I was utterly exhausted each day and at the end of every week, I would not trade the experience for anything. All of the kids amazed and inspired me. I look forward to doing more and helping kids (and adults) understand the value of eating locally and making meals at home.
Thanks to the amazing assistants who were in the kitchen with me each day and to  The Cook's Warehouse, OXO and Moore Farms and Friends for making camp happen!