Remember a few years ago when Anne Hathaway and James Franco hosted the Academy Awards? They were brought into try and engage a younger audience. But by most critics' accounts, it was disastrous, boring and "spectacularly bad".
Have you experienced a similar scenario at a corporate event or fundraiser? The host was boring, rambled on and on, seemed convinced that he missed his calling as a standup comedian (but sure as heck didn't), or didn't have the skill set to hold the attention of the audience. These scenarios can be so painful that unhappy guests get loud, start ignoring the host, lose enthusiasm about participating, and even leave early.
Over the last 23 years, I can say that I have been present for many such events—those I have attended and, unfortunately, ones I have also planned. But last week when working with Creative Producers Group (CPG) on the Sport Clips Haircuts 2014 National Huddle, I was reminded, quite cheerfully, why hiring a professional emcee can enhance your event.
Besides keeping the event running smoothly and on time, a professional emcee fosters emotional engagement, a necessity for meetings and events and which non-professional talent is unable to provide. Good emcees can energize general sessions with witty, improvisational humor, illuminating introductions and smooth, consistent transitions.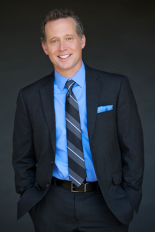 At the Sport Clips Huddle, David Wilk was one such emcee. As a founding member of the Dallas-based improvisational comedy troupe Four Day Weekend, Wilk is a pro at engaging the audience. His laid back, comedic humor resonated with the group of more than 2,400 franchise owners and stylists. And his signature "Man on the Street" style videos had the crowd rolling in the aisles. "It's my job to make the speakers look good and the audience feel welcome," he says.
Michael Kiss of CPG says a good emcee not only raises the energy level of an event but also takes a burden off of senior leadership from having to give valuable company information and motivation while also providing comedic relief and housekeeping notes. Who wants the CEO to direct attendees to the breakout sessions or to the buses for the evening event? Let the emcee do that for him.
Kiss also says it's important to pair the right emcee with the right event—which means knowing your client and its attendees. For example, one of CPG's other clients, Goddard Systems, loved the professional magician they selected to emcee their national convention. For a buttoned-up crowd of accountants, the magician probably would have been a disaster, but it was a home run for educational childcare franchise owners. Not all emcees work for all clients—but the magician was a perfect fit.
Wilk, too, was perfect for Sport Clips. Judging by the number of Sport Clips attendees who approached him at the airport the day after the conference with thanks and compliments and reminiscing about his jokes, he blew it out of the park.
For some dos and don'ts on hiring an emcee, check out this article.