A Sip of Paradise
Eating at a Meeting Podcast Episode 106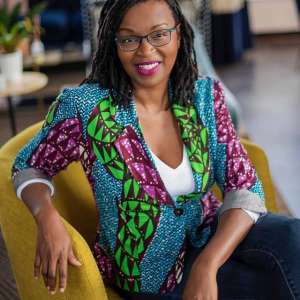 When Keyatta Mincey Parker realized that she and other restaurant and bar workers need to de-stress, she created a community garden with 501c3 status where bartenders can go and wind down — A Sip of Paradise.
With the mission to provide a "healthy and safe space for members of the industry to recharge their creativity, minds and themselves," the garden lets her grow as a creative person, plant new roots into the community, connect with the land and her past.
Listen to Keyatta and Tracy as they chat about her 20-year career in bartending, A Sip of Paradise garden, her other passion projects, and what she's mixing up for clients and customers these days.
What do safe, inclusive & sustainable food and beverage experiences look like to you?
For me, it's knowing where your ingredients come from, it's supporting local growers of all kinds, making our own things instead of having to buy.
Do you have an example of a situation that negatively effected you and/or other individuals or groups' food and beverage experience? Yikes, I have too many stories, I bartender for almost 20 years, lol
What is a best practice you use/or have seen to create safe, sustainable, and inclusive F&B experiences? I
Clean, date, have grace for others. Always clean up after yourself, always label and date anything you use, and always exercise grace with your guest, however people may come at you, understand that a lot of things it not about you, however, if you treat them with the energy they are giving it makes it worst, now I'm not saying be someones whipping post, but just allow people grace.
What do you wish people knew about what you do?
I really just want to do good things, impactful things, with my friends, nothing more, nothing less
What is your favorite food and your favorite drink?
Rice, because I'm African and Tea because I'm still southern, if we are talking cocktails, I have more than a few favorites
Links
Connect with Keyatta —   LinkedIn  |  Website  |  Instagram
Check out other featured guests on the Eating at a Meeting podcast.
Eating at a Meeting is part of the Nitty Grits Podcasts network.
OTHER WAYS TO ENJOY THIS POST