Chef Cliff Lyles on how Revolution Foods is supporting communities with culturally relevant, healthy meals without breaking the (food) bank.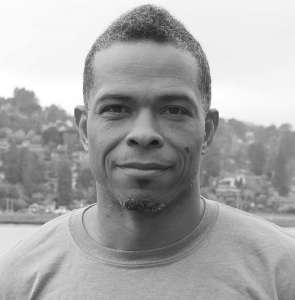 When Chef Cliff Lyles first heard about Revolution Foods, he just had to be part of it. The organization, which is mission-driven to support communities with culturally relevant, healthy meals, feeds two to three million people a week. As Revolution Food's Vice President of Culinary Excellence and Product Development, Chef Lyles uses his knowledge, skillset, and love for feeding people to ensure that those are who feeding others can feed a person a great, healthy meal on a very tight budget.
I talked with Chef Lyles recently about how this all works — and what meeting professionals can learn from his experience.
What does a safe and inclusive food and beverage experience mean to you?
Back in the day, the assumption was that everyone ate everything — and if you didn't, you got a plate of vegetables. But there are a lot of people who have gluten sensitivities, food allergies, and preferences, and whenever you're feeding people, you should ask them about these issues in advance.
I believe in sending out the menu as part of the meeting pre-work, with labeling what's in each dish. List if it's vegan, or vegetarian, or dairy-free. This gives people the opportunity to figure out how they can enjoy the food without having to deal with the consequences later.
It really comes down to making sure that you're creating things that people who have food sensitivities and allergies actually want.
The FDA relaxed its labeling laws during COVID because of shortages in the food supply. Thankfully, they have clarified that this doesn't mean manufacturers can stop indicating something contains any of the top eight food allergens.
You've had a wide variety of experiences before you came to Revolution. You went to culinary school, you've worked in hotel kitchens, fine dining, and corporate functions. You've owned your own catering business and created food for the airlines. Does your thinking on what safe and inclusive means change depending on the setting?
It definitely changes when you're in a restaurant setting, where the onus is on the customer to pick something that they can have. It's important to communicate what's in the meal so people can make a conscious decision.
Airlines are more limited in their options. No one wants to have a food allergy experience in a plane 30,000 feet in the air, so we have to do a lot of things in advance. We put out special menus so we can give them something that's going to be successful for them and steer them away from those things that aren't going to be as successful.
It's similar in schools. Kids sometimes don't really know what they're allergic to or have sensitivities to. And sometimes they just want to eat what their friends are eating. You have to be really cognizant of how dire some of those reactions can be, and be very, very, very proactive about communicating what is and what is not in the food. We even color-code to make it easy for kids to reference: "I can have the red thing, but I can't have a blue thing."
How do you think about creating safe and inclusive food?
It really comes down to making sure that you're creating things that people who have food sensitivities and allergies actually want. Early on, the industry dealt with allergies and sensitivities by just making that plate of vegetables or that pasta, or whatever it was quick and easy. But now the post work is truly understanding how can I make this experience enjoyable so you don't feel like you're missing anything. For example, instead of just taking peanut butter out of a Thai dish, we want to come up with something that's just as flavorful and impactful and creates the same experience. You don't really have to focus on people who can't eat certain things — you just make something great that everyone can eat.
Let's jump to Revolution Foods. Since it opened, Revolution has served 410 million meals — and it has served 2 million weekly served during the COVID crisis. That's amazing!
It's a lot of food. In the 12 or 13 years the company has been around, we've gotten to a level of scale where we can feed between two and three million people a week based on our capacity and where we are throughout the country.
As a kid who ate breakfast and lunch at school, I realized that I performed better in sports and did better in school when I ate well. I've been fortunate enough to live in three different countries and travel all over the world. Living in developing countries made me understand even more how important it is for kids to be able to start their days with a great meal that will enable them to pay attention and do better in school, which will then allow them to have a better life. So when I found out about Revolution Foods. I just had to be a part of it — they didn't come looking for me. I came looking for them.
We cover schools in 17 states right now and have nine culinary centers throughout the U.S., and plan to grow into the Southeast and Midwest very soon.
I used to work for a cooking school in Atlanta, and we went into the Decatur county school system to teach the lunch ladies how to make fresh food. Is that what Revolution does?
To have the regional impact we need, we have to have different platforms. It can be as something as simple as just delivering fresh meals to the school every day, or we could be actually going in to get most of the meals ready for them so that they have enough time to successfully finish off the meals.
This means giving them the steps and procedures in advance, or going into the schools and teaching them how to make something. Depending on the resources and skill sets in place, we fill in the void. Kids are actually eating school meals more often, which is the goal at the end of the day.
There's been a big movement over the last few years to get back into making high-quality food in the schools.
How do you ensure you are providing food at the price that schools have in their budgets?
We design, deliver, and execute within those very tight federal guidelines and reimbursement rates the federal government provides. My experience in the airlines has been very helpful because there you also are dealing with very small budgets and a similar food production and distribution model. A lot of times people see those things as barriers to entry, but I see them as opportunities to create something different.
If I buy seasonal, local produce, I can cut down on greenhouse gases, and I can get a better price for schools. We try to flip it and say, "Okay, what opportunities do we have as providers and how can we differentiate ourselves?"
You're also you're also helping their local communities if you work with some of the farms.
Yes. However, if you need 1,000 pounds of carrots, you may have to supplement what you can get from a local farmer from a national vendor. But you still will have gotten a portion of that 1,000 pounds locally, which will be at a better, price, fresh, and also putting money back into the community. So it's a win across the board.
How are things working with kids going back to school in some areas during the COVID pandemic?
While other providers and schools' districts are producing their own food, they don't have the ability to do a unit size, which is an individual-based meal. We do, and those are safe because each unit is individually sealed, and you can feed hundreds of thousands of kids.
Also, for schools that have just small groups of kids in the classroom — so if anything happens, it's confined to that group — we can feed them family-style. Not only will that be beneficial to the schools, it actually helps with socialization and communication within the kids in the classrooms by giving them a sense of community.
How would you incorporate the different dietary restrictions into that model?
By providing good food that everyone can eat. That means whole grains, more veggie-based and less dairy and animal proteins. People can then customize it, but we focus on providing a neutral slate that everyone likes and can eat and just go from there.
Would you explain that concept to hotels?
I would love to! I learned so much by working abroad, and in the airline industry where you could have 40 different dietary needs on a plane of 300 people — what is the common denominator? It's that everyone wants a great, healthy, flavorful meal. From there, you look at providing this in a gluten-free way, for example, and going on from there.
And the more you do that, the more you find out that it simplifies things, reduces costs, and streamlines operations because you've simplified it so much that you're not making 20 different types of things for a group of 300.
I also noticed that, in the East Bay Area, your incorporating cuisines from the local Latino, Asian and African American communities. Are you tweaking your Bank of 100 Dishes that you use across the country based on the region?
Yes. One of the things that separates us from our competition is we're very focused on providing food that people are familiar with. We want to give kids foods they're familiar with because kids are can be picky eaters. One of the things that we've found in our research is that a chicken-and-rice dish translates across the country — everyone has a chicken-and-rice dish that they've grown up with and love. We can use the same base ingredients in all markets but focus on a Caribbean Latin profile on the East Coast, and more of a Tex-Mex in the Midwest and the South, and more of a Mission-style Latino on the West Coast. That way, we can create unique dishes for each region without having to pull from a huge list of ingredients.
truly understanding how can I make this experience enjoyable so you don't feel like you're missing anything. For example, instead of just taking peanut butter out of a Thai dish, we want to come up with something that's just as flavorful and impactful and creates the same experience. You don't really have to focus on people who can't eat certain things — you just make something great that everyone can eat
With COVID, are you doing meals for the evenings as well?
We have platforms that go from breakfast and lunch to what we call supper, which is the subsidized meal classification for SNAP. But we also do meals for the homeless and the elderly. We're not just focused on kids — we're focused on the communities as a whole. We had already been touching on that, but COVID supercharged that effort.
While we are a for-profit corporation, a large part of what we do is mission-driven, and we have to creatively figure out how to make the bottom-line work while at the same time take care of people. Because that's why we're here.
You've said that living in the family of four females taught you how to listen and observe — I love that.
The way that I look at it is, even though I may be a chef, I'm a service person, I take care of people. To do that I have to be flexible. If someone wants a burger without a bun, I need to set it up so I can do that without affecting my line.
When I was younger, like every chef, it was about making the best food by following certain parameters. Once I took those parameters off, I made much better food, people enjoyed it more, and it was less stressful.
This can be an issue when you're a meeting planner with 200 people with special dietary needs.
You can either look at it as a problem or an opportunity. Most chefs really enjoy the creative aspect. The one thing I would say to a planner is to challenge their creativity — "How creative can you be with us? I know that it's not what you would normally do, but I think you guys could really do something amazing with this." We can get very dogmatic, but when you give us a creative challenge, it can be like, "Oh wait, I can use the other side of my brain."
What do you wish people knew about what you do?
I wish that people knew that Revolution Foods focuses on ensuring that communities, not just kids, have great healthy food. Foods that negatively impact kids' development and attention span do the same for adults. And you can feed a person a great healthy meal on a very tight budget. You don't always have to spend a lot of money if you're creative, you understand the financial bottom line, and also what people enjoy. We can learn to do without some of the fluff and fancy ingredients we like to use to make things seem better than what they are.
The meetings industry now focuses a lot on sustainability and food waste. How do the processes you have in place helped to reduce food waste?
Due to the structure of our menus, we weren't always able to do it as well as we'd like to. Now that we've extended to an adult menu for seniors and the homeless, though, it has created a secondary venue for some of the things that we weren't able to capture earlier. So if you've got a chicken sandwich one day, on the next day's menu that's going out to seniors, that becomes your chicken noodle soup. You design your menu to capture anything left over from one day to use in a new dish for the next day that's still high-quality and healthy.
What are some of your go-to resources?
This one's going to sound a little weird but, Epicurious magazine's website has a section for seasonal produce that I love. It's a great little tool for everyone who wants to incorporate more produce into their diet. A lot of people stick with the few things they know, whether they're in season or not — you get to the point where you're buying tomatoes at $10 a pound because it's the wrong time of year and the wrong part of the country.
Also, go on your school's website to see what they're doing — actively go look at how your local community is feeding kids. Any advocacy and all advocacy we can get around making sure that every kid has a great healthy meal to eat in school is just so important.
LISTEN to the interview with Chef Lyles to learn more and hear directly from him about how to provide healthy meals on a budget on the Eating at a Meeting Podcast: