It may seem daunting, but the path to better heart health starts with figuring out exactly what their stressors — and de-stressors, may be.
Three facts got me thinking:
Heart disease is the #1 cause of death for women
The meetings industry tends to be pretty female-centric
Stress, which is endemic to meeting planning, also is a factor in coronary disease
So how can meeting professionals in general, and women specifically, become more protective and proactive about their own heart health? During our conversation about heart-healthy food and beverage practices, I segued into asking Stefanie Sacks if she had any thoughts to share on the topic. Stefanie, a nationally recognized culinary nutritionist, educator, speaker, chef and consultant who has spent her career teaching people how to make healthier choices, sure enough did.
"What it boils down to is the idea of self-care, and every person needs to figure out what self-care means for them," she says. self
There are four pillars to well-being, she says:
Vulnerabilities — identify your needs and limitations
Courage — set boundaries, use your voice, and state your needs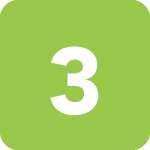 Action – assume an active role in taking care of yourself physically, spiritually and psycho-emotionally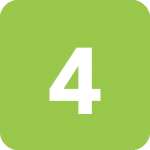 Practice — apply new ways of thinking and being to support optimal health
It's up to each person to decide how to activate these pillars in their own lives and circumstances, to determine what this all might look like in practice, she says.
It could mean that you take five minutes when you first wake up to meditate before you dive into your busy workday. When you're on the road, it may mean walking on the fitness center treadmill for 15 minutes. It could mean finding some solitude to enjoy a cup of tea in silence. It could mean bringing healthy snacks you can nourish yourself with throughout the day. It could mean reminding yourself to take a deep breath every so often. "Part of it is knowing when you need to hit pause, even if it means retreating to a stall in a bathroom for some quiet time. These are all these things we can do on the fly to promote the concept of well-being," Stefanie says.
Women who have children have the extra challenge of constantly feel like they have to be in two places at once, she says. "When people ask what the experience of writing my book, What The Fork Are You Eating, was like, I say it was like having a third child screaming in the crib all the time, but I couldn't go pick the baby up because I had to tend to my two actual babies. No matter where you are or what you're doing, there's a part of you that's with your children in spirit, and it's not always easy."
What it boils down to is the idea of self-care, and every person needs to figure out what self-care means for them.
If your kid's school calls, it's OK to say you have to take five minutes to deal with it, she says. "That's life, that's human. This is so much of what Brene´ Brown's work is centered on: She's talking about courage and vulnerability and daring greatly, but no one can show up for any of that if you aren't taking care of your own wellbeing."
And, of course, food is a central part of that self-care. In addition to making sure your own nutritional needs are met while you are on site, "Wouldn't attendees love to know that the meeting planners are so in tune with food and health that that's one thing they know they don't need to worry about? Wouldn't it be interesting if planners asked speakers about their healthy nutrition needs? Outside of keynotes, most speakers don't get paid a ton of money, but it would mean a lot if planners could show that their needs are being heard and they're going to take action to ensure you have what you need to practice well-being while they're at the conference."
---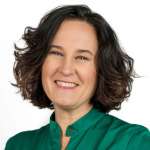 About Tracy Stuckrath
The Dietary Needs Expert, Top 25 Women in the Meetings Industry, Certified Special Events Professional. Tracy Stuckrath brings passion for safe and inclusive food and beverage, expertise through detailed research, and real-world strategies to help her clients establish best practices, increase profit, mitigate risk, and enhance experience with food and beverage. Reach her at 404-242-0530 or hello@thrivemeetings.com. Every Guest Matters. Every Meal Matters.