Heart Health
Eating at a Meeting Podcast Episode #185
Eating healthy on the road after surviving multiple heart attacks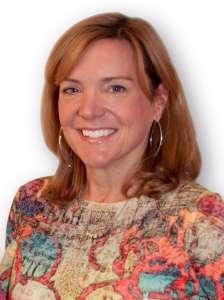 February is all about ❤️s.
So let's talk about the health of our ❤️s so we can always show and share our love for others and ourselves.
According to the CDC, "Heart disease is the leading cause of death for women in the United States killing 314,186 women in 2020—or about 1 in every 5 female deaths." That equates to one woman every 80 seconds.
In this episode of Eating At A Meeting I talk with Wendy Freiwald-Kirkland, Global Director of Business Development, ExpoCAD about what it means to be heart healthy because if it can happen to her, it can happen to anyone.
Wendy is a two-time survivor of heart attacks.
While a #MeetingsProfs who works out and takes good care of herself, she also has a lot of stress in her life (event planners are known to have one of the top 5 most stressful jobs).
Listen to how she tries to eat healthy on the road and works hard to do the right things for her health.
Wendy Freiwald-Kirkland, CEM
Author, Mindful Mixology: A Comprehensive Guide to No- and Low-Alcohol Cocktails, Founder Positive Damage, Inc., and former owner of Columbia Room in Washington, D.C. (or some combo thereof)
What do safe, sustainable, and inclusive food and beverage experiences look like to you?
Safe food looks like the food I can grow in my garden and recognize what it is. Don't get me wrong, I am very open to trying new things, and I eat a wide variety of foods, but the less human intervention required to eat it, the better in my opinion.
Do you have an example of a situation that negatively affected you and other individuals or groups' food and beverage experience?
No one specific instance, but I think it is typical especially in morning events (and I have been at many that were specifically for women) that the food choices were nothing but sweetened carbs (read coffee cake, bagels, donuts). And then yogurt to make you feel healthy. Well, for many of us, that leaves us with nothing to eat. I realize this is inexpensive and the way to feed a crowd.
What is a best practice you use/or have seen to create safe, sustainable, and inclusive F&B experiences?
I understand that it is more expensive, but fruit, lean protein (hard-boiled eggs) sourdough, lean meats, and cheese or fish. Just thinking about people's allergies, religious and health concerns. For me, it is health concern, so I am looking for fruit, vegetables, some fish, and nuts.
What do you wish people knew about what you do?
I work with the American Heart Association (AHA) Go Red Luncheon in Madison WI to raise awareness and funds to support AHA working in our community on issues such as nutrition security, stronger restrictions on vaping/e-cigarette products for our youth, CPR initiatives, and prevention programs.
Just for fun…What are your favorite food and drink?
My favorite drink is sparkling wine/prosecco. I really love Pizza as much as I avoid it, if ceviche is on the menu, I will be ordering it!
OTHER WAYS TO ENJOY THIS POST