How to Live & Travel Confidently with Food Allergies
Eating at a Meeting Podcast Episode 47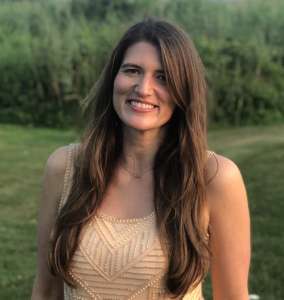 Learning how to live and travel confidently with a food allergy takes time and effort.
Allie Bahn, also known as Miss Allergic Reactor to many in the food allergic community, has lived with life-threatening allergies to numerous foods, including four of the top eight allergens, as well as having environmental allergies and asthma her entire life.
In this conversation learn how she has mastered how to live and travel confidently with her food allergies. She will share best practices for those with food allergies AND for those who are ordering and serving food to guests with food allergies.
What do safe, inclusive & sustainable food and beverage experiences look like to you?
A safe and inclusive food and beverage experience looks like a partnership between the allergic customer and the manager, server, and chef of the establishment. It looks like both being open to helping the other understand their needs and abilities for safety and clear communication. travel confidently
Do you have an example of a situation that negatively effected you and/or other individuals or groups' food and beverage experience?
Growing up, there were many times that restaurants didn't feel comfortable serving me. It still happens depending where in the U.S. and world I am, however it is a day and night difference from when I was growing up. I have numerous examples of negative situations, but I would say I thankfully have many more positive situations which is what I focus on.
What do you wish people knew about what you do?
I think often people think time is free. Over the last 12 years I have spent the majority of my free time answering peoples emails, messages, calls, questions and sharing information and recommendations for free. I love connecting with people and helping. However, sometimes I spend hours of time trying to help and I don't even get a thank you back. It can be exhausting and deflating at times. Luckily there are usually enough people that do show their thanks and that is what keeps me going. Blog posts and videos are also tons of work. I've never tried to monetize because that was never my goal, however sometimes the lack of appreciation makes me rethink that.
What is a best practice you use/or have seen to create safe and inclusive F&B experiences?
The chef card is absolutely necessary for the best and safest communication in my opinion. Check out her posts on using them and get her template. travel confidently
Just for fun…What is your favorite food and your favorite drink?
I'm a healthy eater… I love really good, fresh, whole ingredients in a salad…caprese is probably my all-time favorite. I also love pretty much any foods in Italy. To drink, I'm an athlete so I do love water, but for fun… a glass of vino!
Links:
Connect with Allie —  Website  |  Facebook  |  Instagram  |  Twitter  |  LinkedIn  |  YouTube
Allergy Travels Facebook Group
Check out other featured guests on the Eating at a Meeting podcast
OTHER WAYS TO ENJOY THIS POST